Is your sign shop looking to explore new markets? Create new profit avenues? Generate more revenue?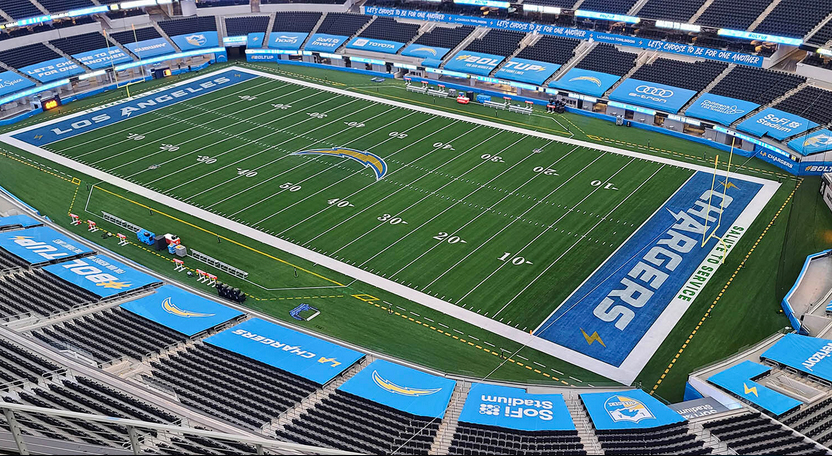 If you answered "yes" to any or all of those questions, then you need to attend our webinar, Event & Large Venue Signage – A Bright Spot in Pandemic Printing, which will be held on April 27th at 2 pm EDT.
Sponsored by HP, this webinar will show the benefits of expanding beyond your current range of products to reduce risk and generate more profits.
One market that is booming right now is event and large venue signage. "Once the pandemic comes to some level of ending, people will want to get out and about," says Tom Wittenberg, Industry Relations & Events for HP. "This will drive things like sports and large venue entertainment (think rock concerts) to the front of the line. We are expecting to see an expansion of this business."
This opens a lot of opportunity for those not in this lucrative business to get on board. The early adopters are the ones that make the most money in the long run and usually have the staying power due to cost, delivery, quality, and versatility.
In fact, SGIA recently conducted a study that found, "This recovery will be robust. But it will be exclusive —not inclusive —leaving many behind. To participate, we must be prepared for ongoing change in business and consumer behavior in the aftermath of COVID-19 and challenges such as cost inflation and labor shortages."
The SGIA study also found that wall, architectural, and building graphics are expected to grow 59.6% after the pandemic.
Other popular products in the event and large venue market include stadium banners (both textile and non-textile), cut-outs of people sitting in the stands, COVID-related signage, directional signage, and more.
Tune in on April 27 to hear Kevin Elliott of Code Four in California share his story of success in this market, including how he got into this business application, how it helped him through the pandemic, and where he sees the market for this signage going.