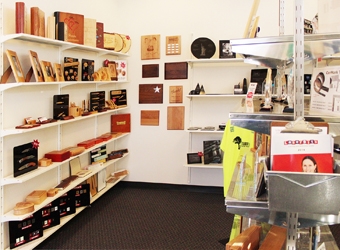 See and touch the latest and greatest products at LaserBits newly remodeled showrooms. LaserBits locations in Columbus, Ohio and Phoenix, Arizona have showrooms with laser-engraved products to give you plenty of ideas and tips.
Knowledgeable staff is available to answer any questions and guide your product choice.
Detailed displays and samples are available for a wide range of products including CerMark, AlumaMark, and DuraBlack products.
Directions to LaserBits locations and showroom hours are available at www.laserbits.com.