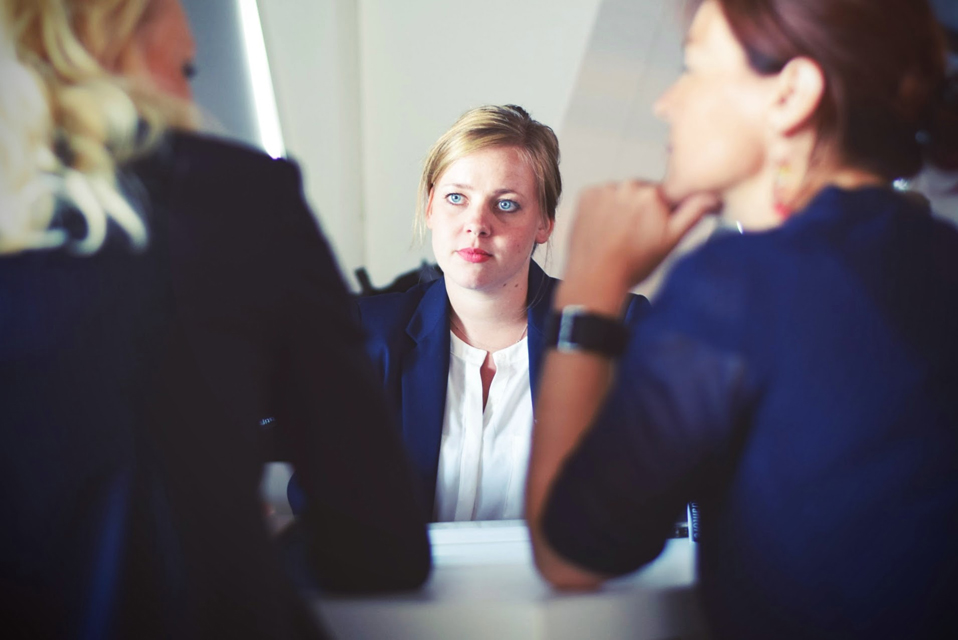 We recently reached out to Sandie Troup, a career coach and executive recruiter with over thirty years of experience in the field, about tips and techniques for women during the hiring and interviewing process.
Troup says her interview tips are basically the same across genders. "Candidates need to be well prepared for an interview," she says. "Prior to an interview, the candidates should do their research on the company and understand the role they are interviewing for. A pre-interview screen can provide many candidates with good details on the role. Candidates should have an interview agenda and understand who is interviewing them, who the interview panel is, and to be clear on their roles in the company and their background. Candidates need to be prepared with good questions and make sure all their questions are answered."
Troup says the main difference is that women may be asked to address some subjects more than men. "For women, subjects around childcare and children tend to come up more often than it does for men," explains Troup. "Women need to understand legally what employers can and cannot ask. I tell women that they can make a statement that nothing would prevent them from performing the job and move on to the questions around their skills, background/experience, and the role."
As for the onboarding process, Troup recommends that all candidates, regardless of gender, ensure they there is a transparent conversation about start date, hours, training, location, etc., to avoid any surprises. "Candidates should be clear on the onboarding process and ask a lot of questions," she says. "Most employers have a standard hiring/on-boarding process and the communication is generally routine, but if there are surprises, then it's best to bring them up quickly so they can be addressed and managed."
Troup also spoke to the rapidly changing hiring process in the wake of the COVID-19 outbreak. She says the entire process has been slowed by the pandemic or has caused many employers to put their job opportunities on hold for the time being. However, that doesn't mean job openings aren't still available.
"Many are still interviewing and creating a pipeline of candidates but may just move slower when extending an offer," she says. "There are some roles where there were no candidates and now there is a decent pool of candidates so employers may extend an offer but the start date may be a month or two out instead of a few weeks."
Troup also says jobseekers and employers should expect the process itself to change as remote interviews become the new standard. "Remote interviews are easier to schedule and less costly," she says. "And employers may move to more roles in their firm being remote—seeing that remote [work] can be efficient and also save costs, this too may become a new norm."
—Ashley Bray