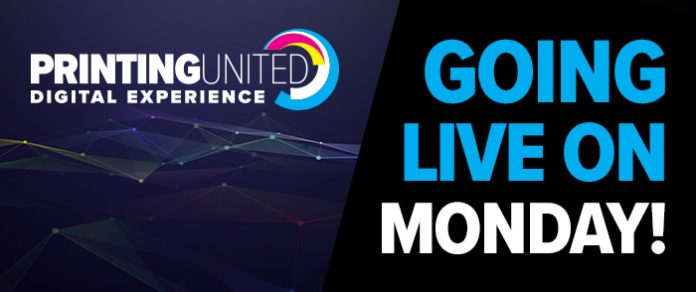 Week two of the PRINTING United Digital Experience kicks off on Monday, November 2! PRINTNG United Alliance has an action-packed week planned with product demonstrations from some of the largest equipment manufacturers and suppliers in the industry, plus keynote sessions and panel discussions from thought leaders around the world. For a detailed preview into what's in store for next week, download the Daily Guides below:
If you happened to miss any of the sessions from last week, you can log into the platform at any time to access the content on-demand. In addition, we're sharing the exclusive Daily Guides below. These guides provide a detailed overview of each day of the Digital Experience and serve as a valuable resource for preparing your business for 2021 and beyond:
Please Note:
All sessions are available on the homepage. To access the content visit http://digital.printingunited.com and login with your username and password.
Should you have any questions regarding the PRINTING United Digital Experience, please visit the FAQ page or email [email protected], and someone from the organization will get back to you ASAP.
You can sign up to receive text messages about the PRINTING United Digital Experience by texting PRU to 33222.
—Press Release