Over the last few years, soft signage and apparel has exploded, driven by an increase in demand from markets such as retail, tradeshows, and...
The Ritz Bar brings back fond memories of cheeseburgers and fish fries to those who lived in Milwaukee, Wisconsin during the '50s and '60s....
As schools grapple with how to hold virtual graduation ceremonies in the wake of the Covid-19 pandemic, a number of administrators and local businesses...
Palram Americas, a leading global manufacturer of polycarbonate and PVC, has some ideas about what the "new normal" will look like as businesses reshape...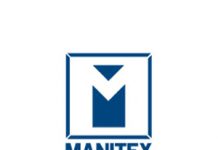 Manitex International, Inc., a leading international provider of cranes and specialized industrial equipment, announced that it has received orders for PM branded articulated cranes...
The International Sign Association (ISA) has announced that OSHA has reversed course on an important aspect of COVID-19 and now labels COVID-19 as a...