Trivantage, the nation's one-stop shop for fabrics, hardware, and accessories, introduces ShadeCast ™, a highly versatile shade fabric for motorsport canopies, decorative indoor awnings,...
Christie® continues inspiring and bringing the best value to its customers with today's introduction of Christie Core Series and the next generation of Christie...
The signage experts at Springfield Sign in Springfield, Missouri, have a can-do attitude and continually reinvest in their company to advance the sign industry....
Gemini, an industry leader in the wholesale manufacture of dimensional letters, logos, and plaques, is introducing Elegance, its new line of premium illuminated letters...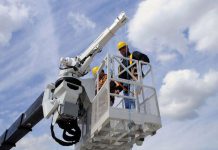 Elliott Equipment Company's E120 is an ANSI A92.2 compliant aerial work platform that features 120 feet of working height, 80 feet of side reach,...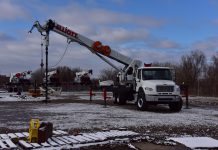 Elliott Equipment Company is excited to introduce the D86, a new ANSI 10.31 digger derrick. Like its predecessors, the D115 and the D105, the...