Mutoh America, Inc. and ColorCasters have teamed up to create the new Learning Color Workshop. Learning Color is a two-day workshop that focuses on design,...
Watchfire Signs, a leading manufacturer of LED virtual scoreboards and video boards, was selected by Nazareth College to manufacture a video board for its...
SNA Displays recently hired Doug Fundator as its director of sales for the western U.S. With direct experience in the digital display industry—most recently...
The Museum of the American Railroad, located in Frisco, Texas, is pleased to announce the latest addition to TrainTopia, a million-dollar, permanent, year-round model...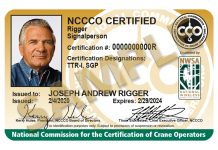 The National Commission for the Certification of Crane Operators (NCCCO) and the National Wireless Safety Alliance (NWSA) have announced the official launch of the...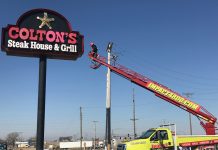 Telescoping equipment such as bucket trucks and aerial work platforms are essential tools for sign makers needing to get up to a roofline or...