GBC® has launched the groundbreaking Foton™ 30, the first affordable, fully automated laminator that is redefining limits in the lamination category. The Foton 30,...
Marriott International has unveiled a host of modern upgrades to its Sheraton Dallas property, including two state-of-the-art digital video columns at the hotel's entrance....
Murals, glass works, and sculptures line the streets of Norfolk, Virginia's NEON District celebrating both the old and the new with more than sixty pieces...
Now the same people who build incredibly beautiful decks are laying the groundwork for eco-friendly sustainability in manufacturing as well. AZEK Building Products—the sister...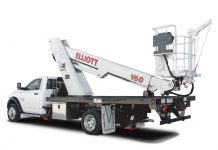 Elliott Equipment Company is pleased introduce its new V60 material handling aerial work platform. Featuring 63 feet of working height and 1,000-pound material handling...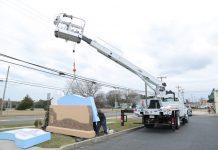 In the sign industry, crane trucks and aerial lifts are most generally utilized to perform sign maintenance or sign installation," says Jerry Monahan, Western...