Canon Solutions America, Inc., a wholly owned subsidiary of Canon U.S.A., Inc., recently celebrated the unveiling of the much-anticipated mural inspired by the TRIPOD...
The signage experts at Springfield Sign in Springfield, Missouri, have a can-do attitude and continually reinvest in their company to advance the sign industry....
Headquartered in Phoenix, Arizona, the Knox Company manufactures rapid-entry systems—products that allow emergency services personnel to enter buildings safely, quickly, and easily in time-sensitive...
Gemini, an industry leader in the wholesale manufacture of dimensional letters, logos, and plaques, is introducing Elegance, its new line of premium illuminated letters...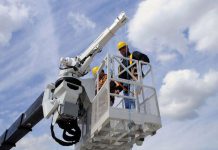 Elliott Equipment Company's E120 is an ANSI A92.2 compliant aerial work platform that features 120 feet of working height, 80 feet of side reach,...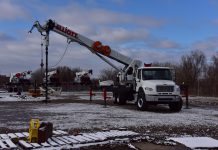 Elliott Equipment Company is excited to introduce the D86, a new ANSI 10.31 digger derrick. Like its predecessors, the D115 and the D105, the...