YESCO, the 103-year-old company known for creating, repairing, and maintaining internationally recognizable signs and custom electric signs, recently completed the fabrication and installation of more than 170 interior signs for the new DraftKings headquarters located in Southwest Las Vegas.
The new headquarters is situated in the UnCommons mixed-use complex on the corner of the 215 Beltway and Durango Drive. The four-story building encompasses 90,000 square feet of space with room for 700 to 1,000 employees. (Note: This new Las Vegas office is DraftKing's second-largest in the U.S., behind only its corporate headquarters in Boston.).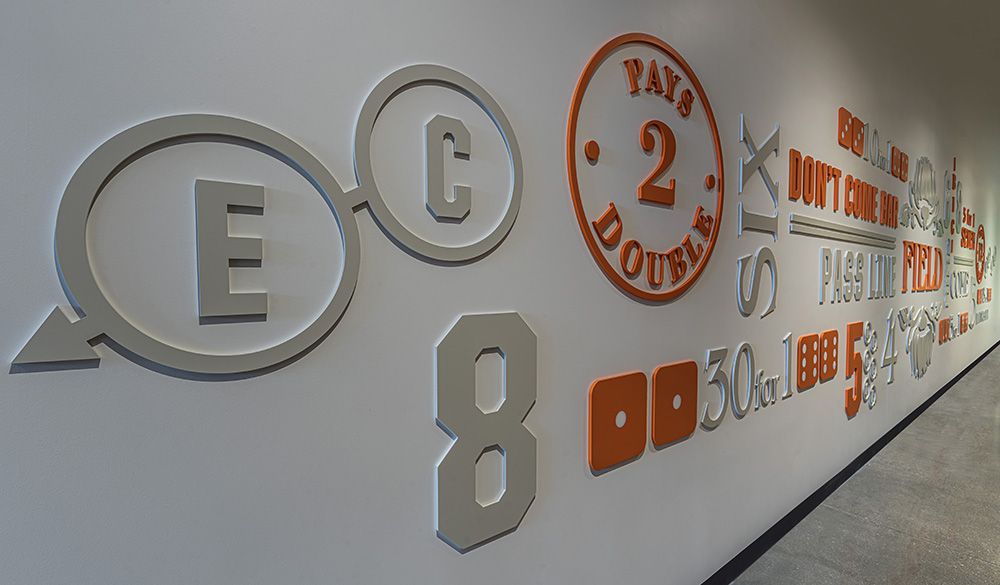 DraftKings is a daily fantasy sports contest and sports betting company, so it should be no surprise their new signage features winning, innovative design elements that both reinforce their brand and their leadership role in this competitive market.
Included among the project's notable interior signs YESCO provided fabrication and installation are:
An internally illuminated "Crown Wall" entry feature consists of color-changing LED and 5500K white LED modules.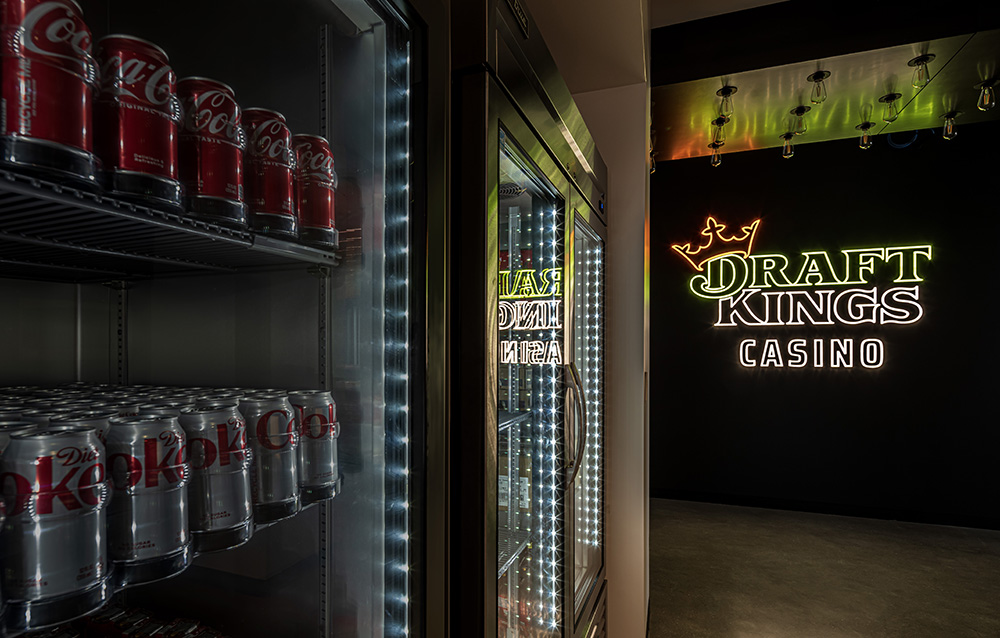 A motion-activated, light-up "Crown" logo is located behind a two-way mirror.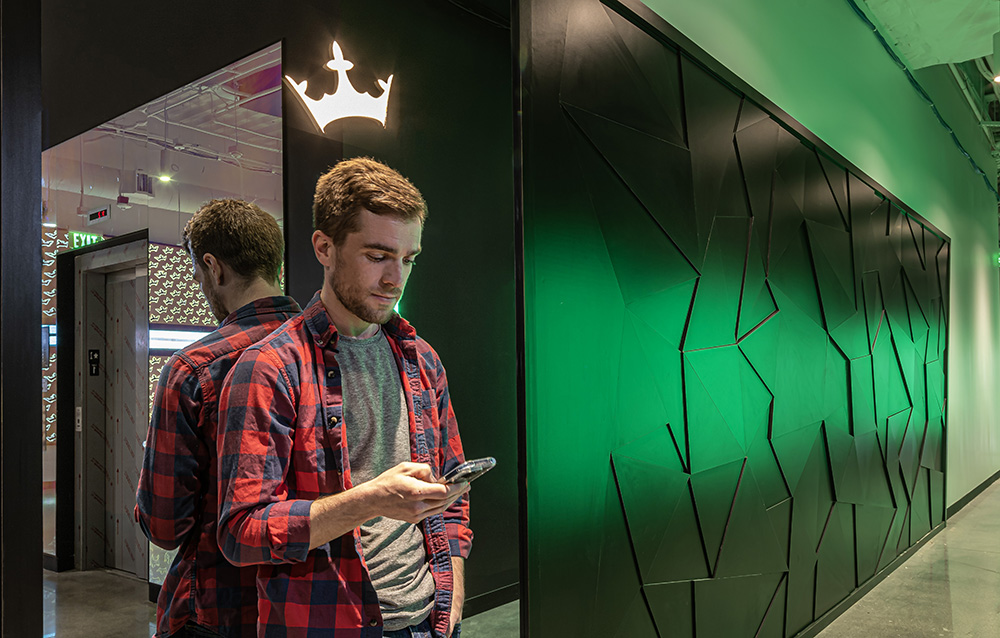 A color-changing, faux-neon-illuminated crown is mounted to a "living wall" made up of greenery.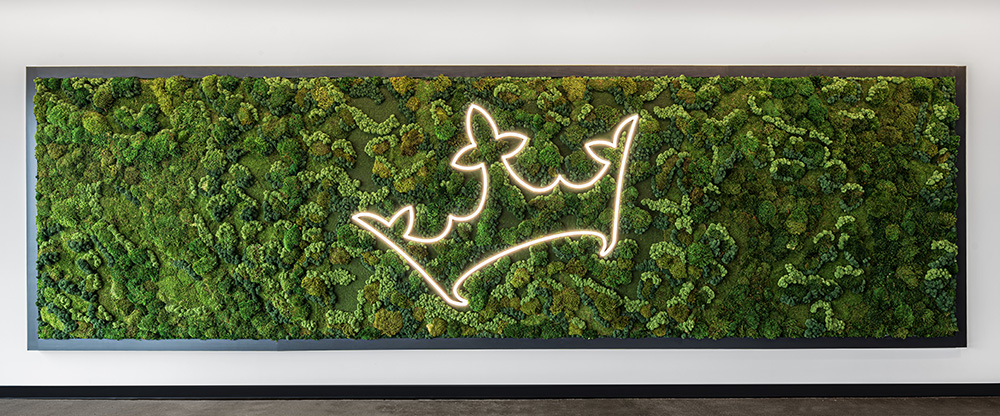 Wall-mounted floor ID numbers are mounted across from the elevators on each floor. Faux-neon LED outlines the letters, while S-14 LED bulbs screwed into medium-base sockets complete the illuminating effect.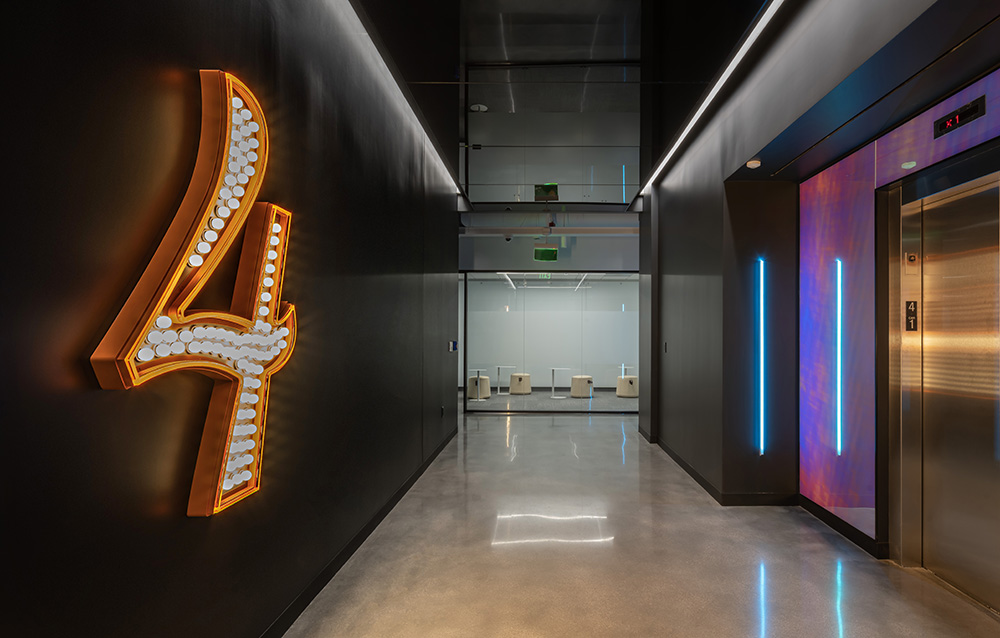 A slot reels art installation is composed of 120 individual film-printed faux reels.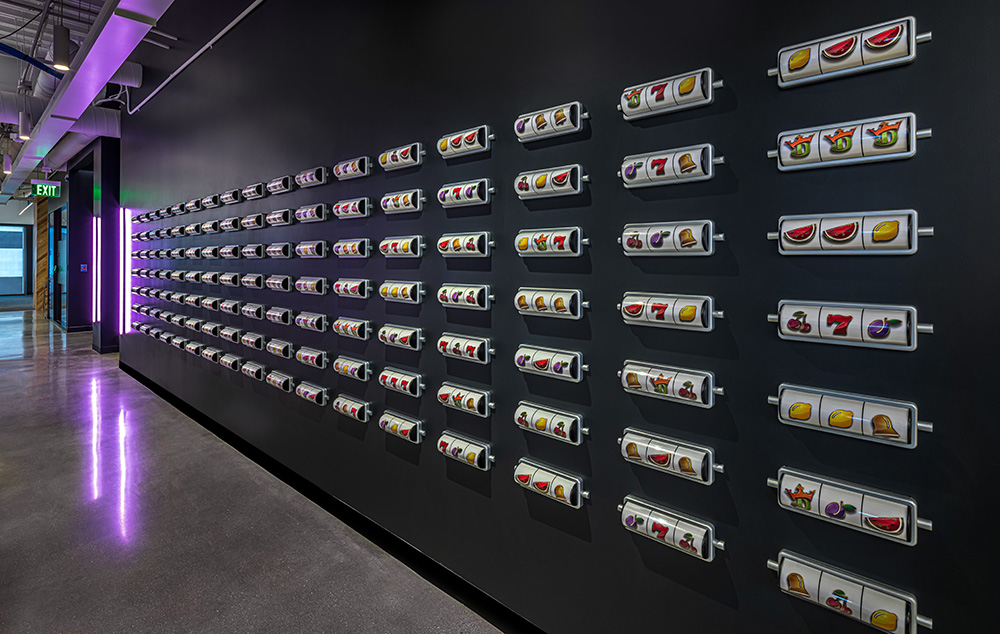 There are two unique lettering art installations. "SNAKE EYES" is composed of 4,559 dice, and "LET IT RIDE" features 6,049 casino chips. The framework for both was made out of a clear plex with notches or grooves for the dice and chips to sit in, and they are all held in place with clear epoxy.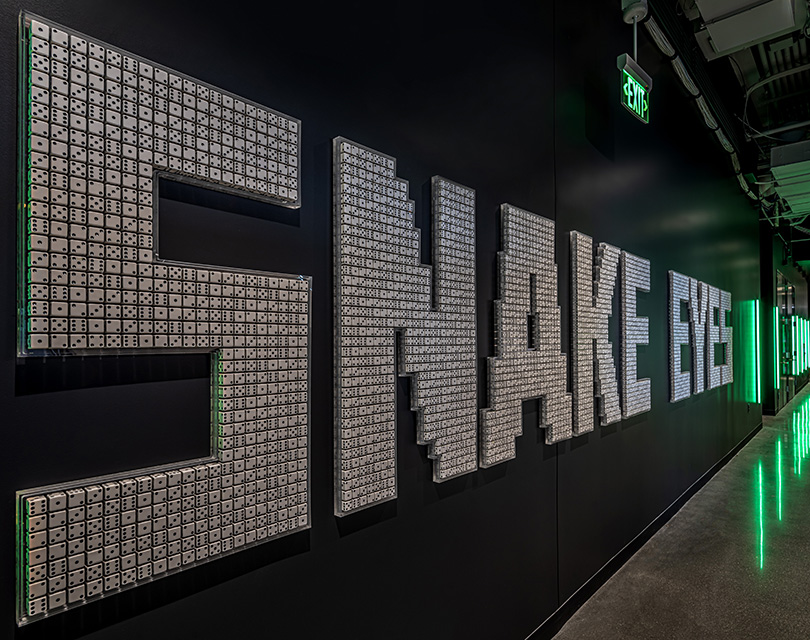 In total, the DraftKings interior signs project included 2,642 man-hours of work for YESCO taking place over a 32-week period.
"There is no shortage of eye-catching signage throughout DraftKings' new, four-story building," said Jeff Young, executive vice president, YESCO. "It was an honor to manufacture and install the innovative signage for this globally recognized, fast-growing brand's spectacular new Southern Nevada headquarters."
Ironically betting with DraftKings remains unavailable in Nevada; however the signage for their Las Vegas headquarters was one design gamble that truly paid off in the end!