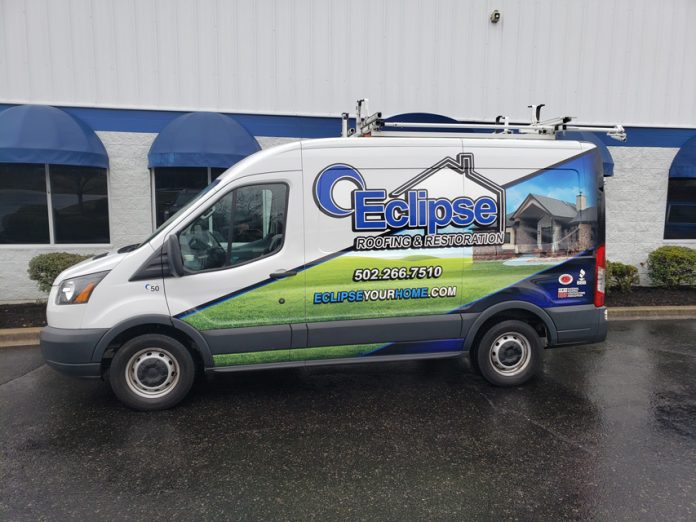 We all love to sell full wraps, but it can be beneficial to provide your clients with a range of different wrap options that fit their respective budgets, including partial wraps. In fact, you may find that providing partial wraps or die-cut spot graphics can be just as profitable—if not more profitable—than full wraps.
Clients may initially think that we only do full wraps and won't touch a smaller decal kit or partial graphic kit. For this reason, it's important to educate your clients on what they can achieve on their vehicle in terms of coverage area and pricing.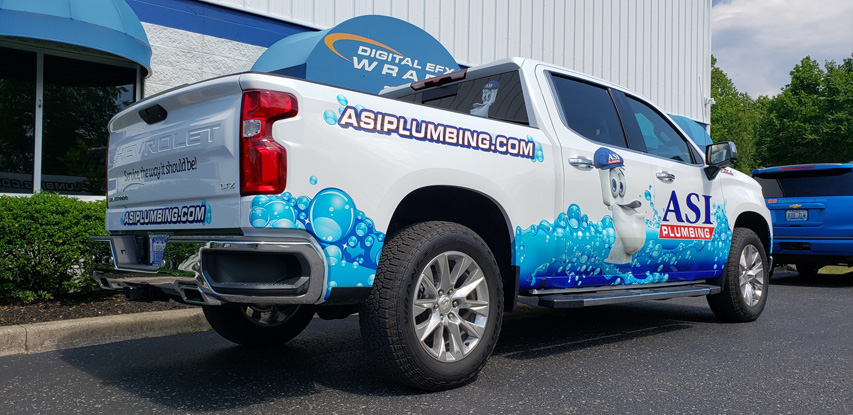 Getting Precise with Price
We all get that monthly phone call from a potential client asking, "How much will it cost to wrap a vehicle?"
To answer such a vague question, I try to educate our clients by letting them know we can do five to ten different graphic packages for that exact vehicle depending on what it is they are looking for and what they want to achieve.
For example, if a client comes to us with a 2020 Ford® F-150 pickup truck and would like it wrapped, we don't just give them one price. We let them know that for $3,900 we could wrap the entire truck, or for around $1,500 to $2,300, we could do a nice partial wrap on that same truck.
If both of those options are more than the client is able to spend, we suggest doing a die-cut and cut-vinyl kit for $800 to $1,200, or perhaps a standard lettering job with two or three colors for $350 to $550.
Providing a range of options lets you know what road the client would prefer to drive down in terms of budget. Getting clear on the type of coverage the customer wants prior to starting the design process will save your company time with not only design but also production and installation.
For the first five years we were in business, we would just design before even knowing what the client could afford. Eventually we got smarter!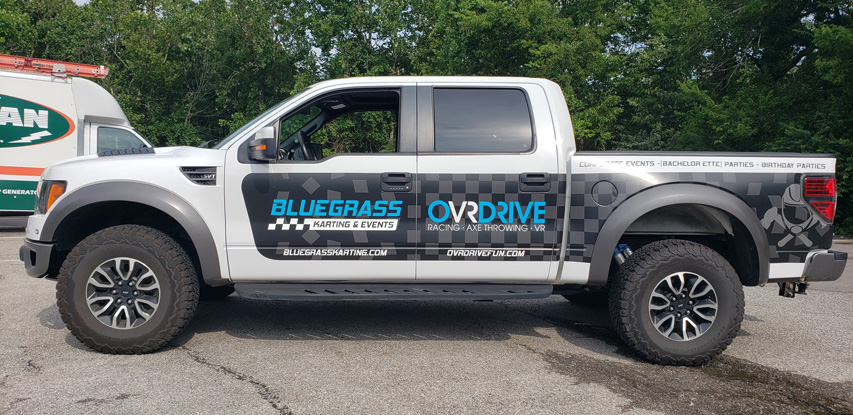 Additional Considerations
Another thing to think about when helping your client decide what type of wrap to purchase is how many vehicles they want to have wrapped.
If you are dealing with a potential fleet account, going with partial wraps will allow them to spread their budget over many vehicles. Doing partial wraps for a fleet account will also allow you to ship kits and repairs out nationally, if needed.
The main issue we get into with partial wraps is when the existing paint color of the client's vehicle doesn't match the desired color scheme or design. This automatically requires you to cover all of the paint with a full wrap. Other clients may need a base color that matches their company's branding guidelines, which will also require that the entire vehicle be wrapped.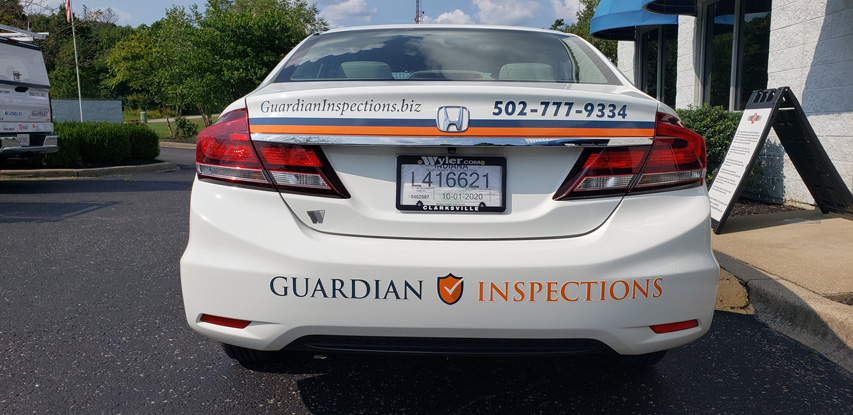 Time is Money
While doing full wraps will allow you the opportunity to make more money on the material side, such jobs will take a little longer to print and install than partial wraps or spot graphics (although some of you may be faster than others at installing graphics).
We don't claim to be very fast, but we do know how long it really takes to achieve a high-quality install that will last. Keep in mind that just because you are installing a partial wrap doesn't necessarily mean that it will be easier than a full wrap.
Design your partial wrap to avoid any difficult areas that may distort the leading edge of your graphics. An example would be doing a stripe kit on a wide Dually fender or trying to install a complex die-cut graphic on a bumper. The more you can educate your client—not only on what they should do but also what they shouldn't do—the better off you'll be here.
It's also very important for clients to understand the durability and longevity of their wrap. In my experience, being transparent and educating your clients goes a long way toward retaining their business.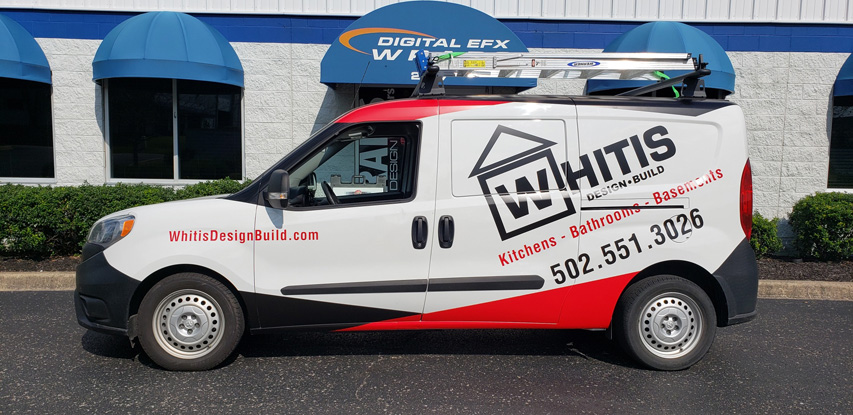 Tips and Tricks
Maximizing your prints will save the client money and save your company material. If you are printing with a fifty-four-inch-wide printer, you can print both side panels of a twenty-six-inch-tall partial wrap together. If you are printing with a sixty-four-inch-wide printer, you can print both side panels of a twenty-nine-inch partial wrap together.
The "print and cut" feature on all of our Roland DG printers allows us to print/cut our clients' Web sites, phone numbers, social media icons, and any other graphics that will match the partial wrap colors. Sometimes you can even find a vinyl that matches your custom-designed print.
If I'm wrapping a vehicle fully, I always make it a point to let the client know that the hood and roof will not last as long as the sides. When selling a partial wrap, I try to talk the client out of wrapping the hood and roof, as environmental conditions (which vary depending on what part of the country you live in) can reduce the lifespan of the wrap.
When working with a fleet client, I try to sell a full wrap, but I also design and offer a partial wrap for the rest of the fleet to give them two different looks.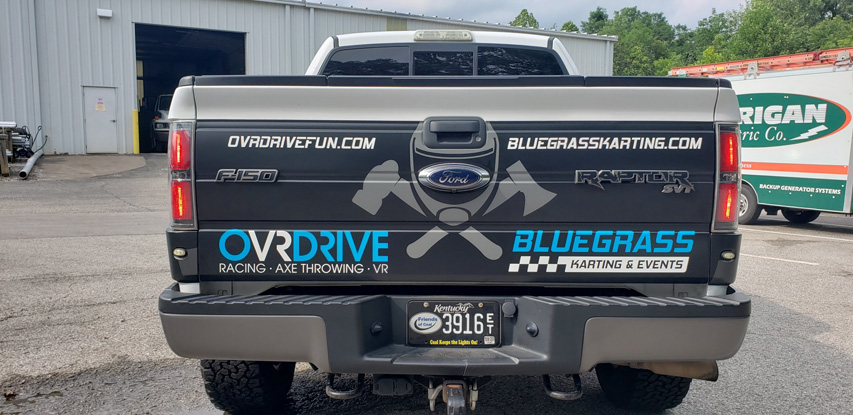 Wrapping Up
Whenever a new potential client calls with a basic question about pricing, be sure to give them multiple pricing options to consider. Also require that they stop by for a vehicle inspection to set their expectations and really find out what they're after.
In addition, make sure you are charging adequately for your time to ensure that you will make a profit. Remember, we're all designing, printing, and installing "custom-tailored suits" for vehicles, regardless of whether the jobs are partial or full wraps.
With that in mind, price yourself to match your talent, skill, and worth!
—Matt Richart
Matt Richart of Digital EFX Wraps in Louisville, Kentucky, is an expert installer and a veteran instructor for Roland DGA Corporation's "Born to Wrap" workshops—comprehensive classes that teach attendees about wrap design, installation, and how to run a successful vehicle wrap operation. For more information on "Born to Wrap" workshops, visit https://www.rolanddga.com/support/roland-academy/workshops.