Texas-based large-format graphics business SkinzWraps used Drytac ReTac Smooth 150 polymeric PVC film to produce large-scale wall graphics for the famous Gas Monkey Garage in Dallas.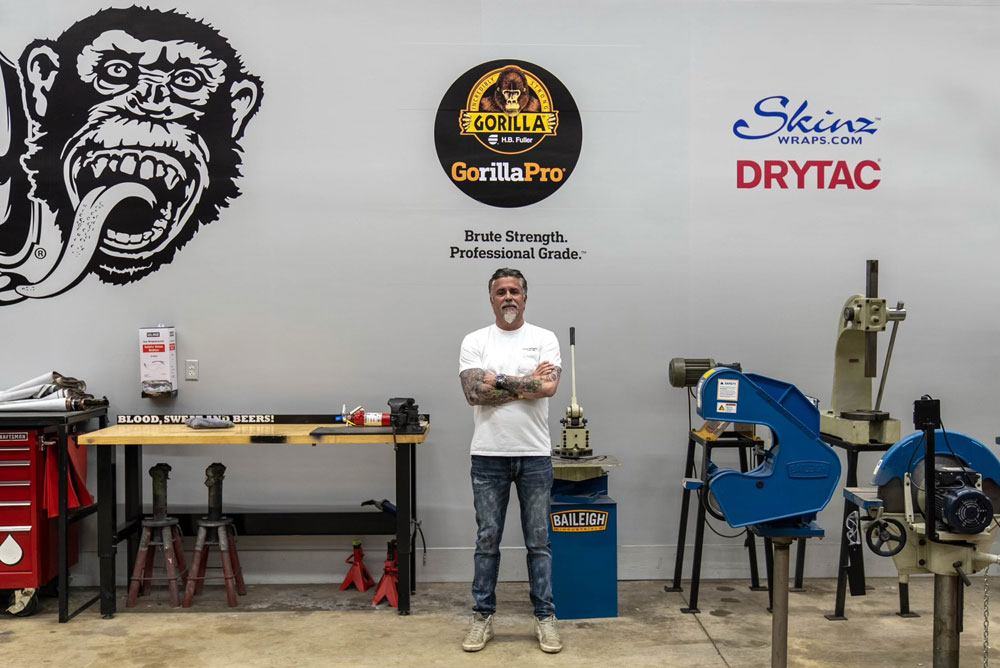 The Gas Monkey Garage is best known as the location for 'Fast n Loud', the US automotive reality TV series that ran for 16 series between June 2012 and June 2020, in which Richard Rawlings and his team restored tired and run-down cars.
While the TV series ended two years ago, Gas Monkey Garage continues to operate as a working garage, serving both the local community and clients from further afield throughout the US. Richard also runs a hugely successful YouTube channel showcasing the work at Gas Monkey Garage and has accumulated more than 950,000 subscribers from across the world.
When Gas Monkey Garage decided to overhaul the look of the building, the business approached SkinzWraps, tasking the large-format graphics specialist with creating a wallcovering that showcased its new logo.
SkinzWraps, which has been working with Drytac products since October 2019 and is familiar with the supplier's wide range of solutions, selected Drytac ReTac Smooth 150 matte for the job.
The company printed the logo, as well as its own branding and that of Drytac, onto the media using its Epson SureColor SC-S80600. The knowledgeable and experienced SkinzWraps team then installed the graphics on location at the Gas Monkey Garage.
"We were approached by Richard Rawlings and Gas Monkey Garage to produce a set of striking and impactful graphics to show off the garage's logo alongside its new sponsors Gorilla Pro and Drytac," SkinzWraps' President C.J. Reichwein said. "Working with Drytac ReTac Smooth 150 matte film and our Epson printer allowed us to achieve exactly this.
"They were absolutely thrilled with the final application!"