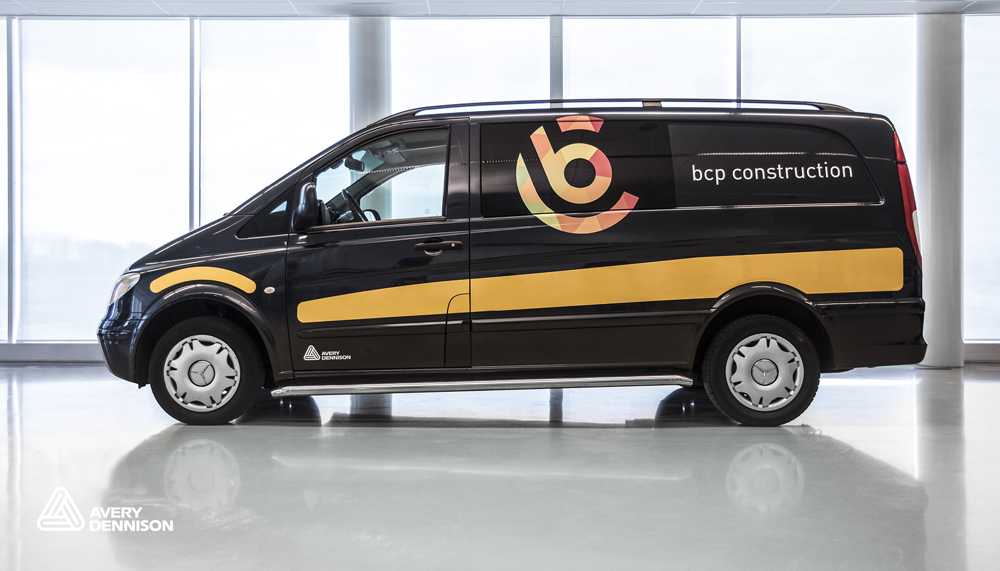 Among the materials science innovations that Avery Dennison Graphics Solutions recently premiered at FESPA 2018 was a full range of reflective films that was designed to provide the highest possible vehicle visibility.
Oliver Guenther, senior director, marketing, and channel strategy for Avery Dennison, said that Avery Dennison's V-8000 Series of reflective films is one of the new range's star performers, with six colors that use a unique, all-in-one prismatic technology: "The extreme, omnidirectional reflectivity offered by V-8000 materials is unique to Avery Dennison, and it means a significant improvement to visibility at night and in other low-light conditions. Of course, vehicles with V-8000 also stand out more during the day; this is a solution that is great for both vehicle safety and brand visibility."
V-8000 materials reflect well in all directions, so installation is easier for converters; the films conform superbly to simple curves and can be applied in any orientation. A 1.22m width ensures less material waste, and the materials can be both printed and cut. A solid metallic layer means they resist water, dirt, and reflectivity loss from dents.
Guenther added that the complete Avery Dennison reflective product range offers many other options in addition to the V-8000 Series: "Converters can also select from the V-4000 Series—an outstanding beaded reflective film, also available in six colors, which suits long-term commercial and emergency fleet applications. Another series, V-4000E for truck and trailer applications, complies with ECE-104 Class E.
"We also offer omnidirectional Conspicuity Tape materials for both rigid surfaces and flexible PVC curtains, allowing high-visibility areas to be created on vehicles in any required configuration. If a vehicle needs to be seen or a brand made more prominent, these high-visibility portfolios provide a genuinely comprehensive range of choices."