Premier out-of-home (OOH) media company BIG Outdoor recently introduced the first-of-its-kind Austin Digital Network to the City of Austin, Texas. The centerpiece for the network is an 8 mm LED screen from SNA Displays' EMPIRE™ Exterior line of video display technology.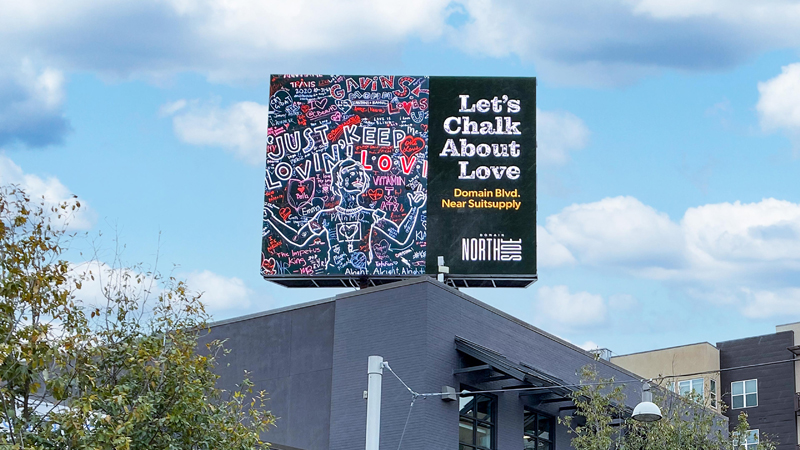 The digital display replaced static signage on the rooftop of a building in the Rock Rose entertainment district of Domain NORTHSIDE, a shopping, dining, and entertainment destination in north Austin. The new rooftop video screen is located at the northeast corner of Rock Rose Ave and Cherry Sage and faces north toward a slew of restaurants, bars, and retail stores.
"We are thrilled to contribute to the evolution of the media landscape in Austin," said Ian Rappaport, EVP director of sales for BIG Outdoor. "Our clients have waited a very long time for a fully immersive digital out-of-home presence in the market. With the Domain NORTHSIDE Digital Network we're able to provide a unique opportunity for full brand awareness."
The large-format LED screen will be used for digital-out-of-home (DOOH) advertising as part of a larger display network that includes 10 dual-faced, street-level digital kiosks, also owned and operated by BIG Outdoor. SNA Displays manufactured the direct-view LED in addition to providing project management services. The digital display is 19'8″ tall and 24'8″ wide (750 x 940 pixels), giving it approximately 500 square feet of digital canvas and 705,000 total pixels.
"Domain NORTHSIDE has become the epicenter for retail in my hometown of Austin, one of the fastest-growing markets in the country," said Jason Helton, executive vice president of SNA Displays. "Entertainment and retail districts like Domain NORTHSIDE have become ideal applications for large-format outdoor video because they offer a versatility for communication that no other medium can provide."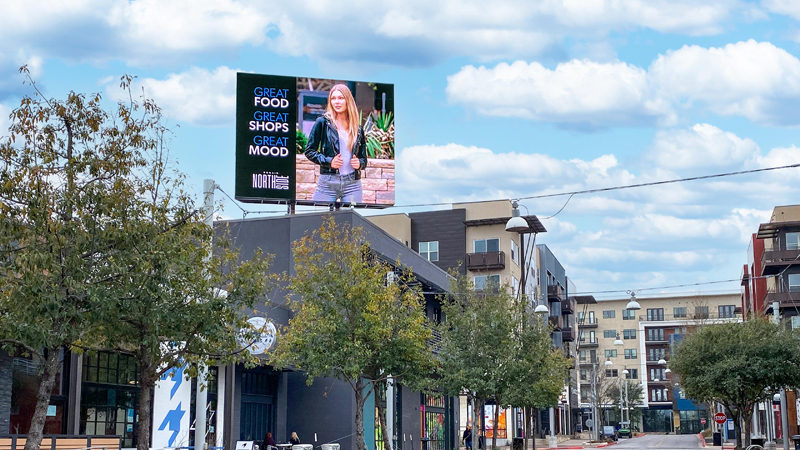 Austin-based Phoenix Signs performed installation services for the rooftop display.
For additional information, visit SNA Displays' Domain NORTHSIDE portfolio page.