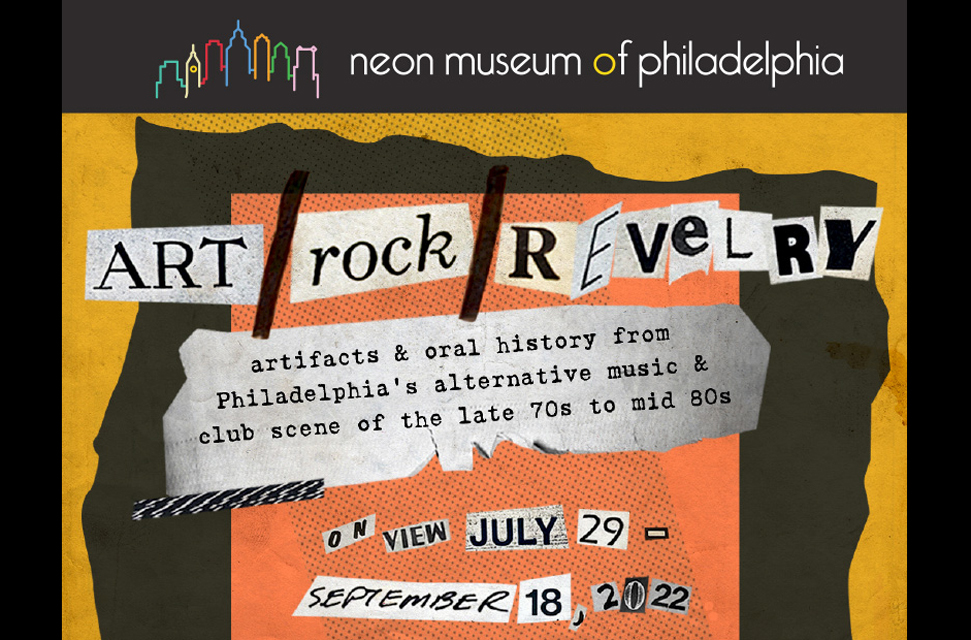 Explore Philly's vibrant era of do-it-yourself spirit and dance-til-you-drop passion through show flyers, posters, zines, photos, recordings, and oral history in the "Art/Rock/Revelry: Artifacts & Oral History from Philadelphia's Alternative Music & Club Scene of the Late 70s to Mid 80s" exhibit taking place at the Neon Museum of Philadelphia July 29 through September 18. An opening reception featuring contributors in attendance (and served snacks and refreshments) takes place Saturday, August 6 from 12pm to 5pm EDT.
While touring acts saw Philadelphia as a place to warm up before their New York gigs, local artists didn't shrink in New York's shadow but fostered creativity and community in converted warehouses, night clubs, record shops, clothing stores, and college radio—reveling in their independence from the mainstream.
We're talking punk, post-punk, new wave, no wave, art rock, poetry, fashion, and performance in places like East Side Club, The Hot Club, The Wet Spot, Funk Dungeon, Omni's, Starlite, Painted Bride…the list goes on and continues to expand throughout the life of the exhibit, as the Neon Museum of Philadelphia wants to hear from you!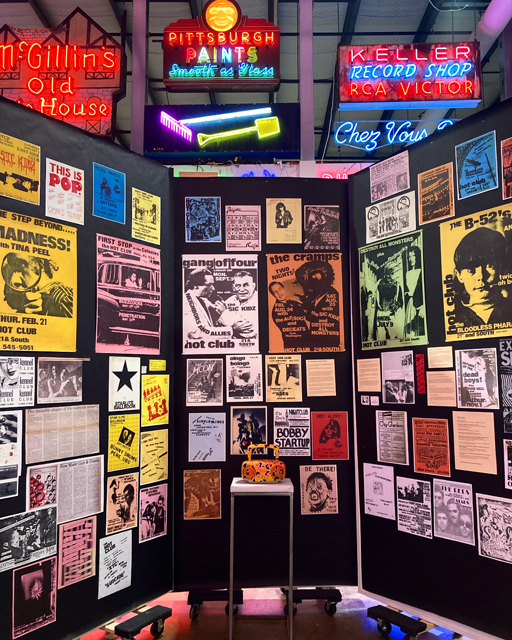 See a display of artifacts from personal collections, listen to the music, watch videos of old performances as well as new interviews with those who were on the scene (artists, musicians, DJs, revelers, etc.) and then make your own contribution. The Neon Museum of Philadelphia will have materials and wall space dedicated to the ongoing documentation of this rich tapestry of Philly music history and culture. Share your story!
The Art/Rock/Revelry exhibit at the museum is presented in collaboration with Brewerytown Beats, JoeyBruno MusicArchives, Red Pedal Media, and Jere Edmunds, with contributions from Jim Meneses, Bobby Startup, Dennis McHugh, Joe Ankenbrand, Kenn Kweder, Sheva Golkow, Elliott Levin, Rikki Ercoli, Matt Marello, Frank Blank Moriarty, and more!
Walk-ins are welcome, but you can reserve your advance tickets here!