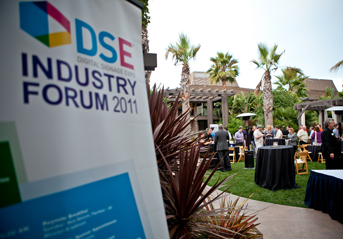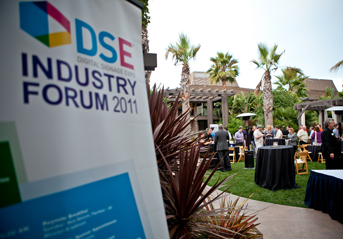 Digital Signage Expo (DSE)
, the world's largest International Tradeshow and Conference dedicated to digital signage, interactive technology, and digital out-of-home networks (DOOH) held its third Industry Forum last month in San Diego, California. Because both guests and event sponsors came away feeling that DSE's Forum was well worth their time, the next Forum event will be held in late Spring 2012.
DSE's Industry Forum Program brings together an array of vendors to meet the needs of guests who have confirmed that they are planning a significant investment in digital signage technologies within 12 to 18 months. Guests who attended the two-and-a-half day event claim that the experience not only saved them time in their planning and due diligence process, but also allowed them to fully vet their respective project challenges and rethink their direction. All came away with new ideas for enhancing their projects with the latest technologies and enjoyed the networking opportunity with peers and industry experts.
The two-and a-half day invitation-only event requires no out-of-pocket cost for guests with qualified projects, and it includes educational workshops and motivational industry keynotes. The event also provides networking opportunities that employ "speed-dating" techniques to provide quick introductions, as well as relaxed social gatherings to make it easy to build rapport and establish relationships.
Because it costs nothing to apply and nothing to attend, those who are planning such an investment in digital signage and interactive technologies are encouraged to submit an application that briefly describes their project. Invitations are issued only to those who qualify. Those who are interested in be considered for inclusion as a sponsor or guest can request an application by contacting Geri Wolff at [email protected].