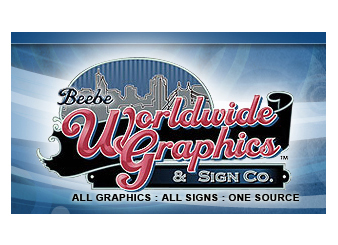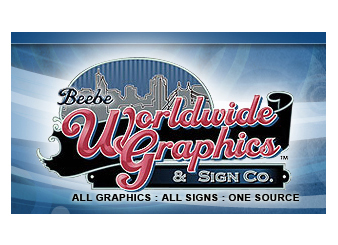 Worldwide Graphics & Sign Company
in Cincinnati, Ohio recently placed into service a revolutionary latex-ink printer from HP, the HP Scitex LX850, addressing customer demand for an environmentally responsible print process without compromising quality. The HP water-based latex ink process, which eliminates solvent emissions or VOC emissions, allows for high-quality printing of green graphics for a wide range of applications including PVC-free wallpaper, Point-of-Purchase (POP) posters, fabrics for hazard-free murals and soft signage, as well as vehicle wraps.
The introduction of HP latex inks supports Worldwide Graphics' commitment to be a responsible leader in the printing industry. "We make sure we are not only updated on the latest technology but are also committed to continually bringing in new machines and materials that complete our WorldGreen objectives and allow our customers to take a 'green' graphics and signage route," says company Owner Christian Beebe.
Key features distinguish the HP Scitex LX850 printer:
Outstanding image quality, with 6-color printing and up to 1200 dpi
Prints produced with display permanence and durability
Ability to print on a wide range of media, including fabrics and recyclable media
Odorless prints/displays on FSC and GREENGUARD Children & Schools certified wallpaper
Durable prints with scratch, smudge, and water resistance
Outdoor display permanence up to three years for non-laminated and up to five for laminated
Indoor display permanence up to five years for non-laminated and up to ten for laminated
Indoor prints meeting AgBB approval according to health-related environmental criteria
Same-day turnaround on laminated materials and double-sided printing