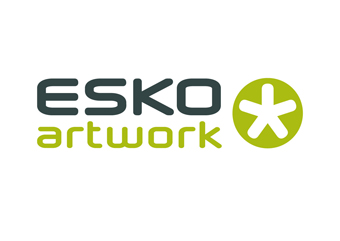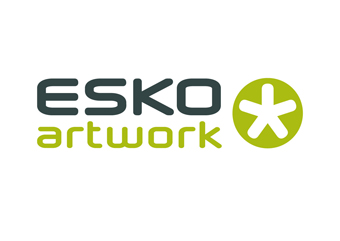 At Graphics Canada 2011, booth #3906,
EskoArtwork
will demonstrate its extensive range of innovative solutions for packaging, sign & display, and commercial print providers.
Visitors to the show will benefit from a visit to the EskoArtwork booth, where the company will display its Suite 10 workflow solutions, as well as its i-cut Suite, a collection of pre-production solutions that streamline the workflow for digital printing and finishing throughout the entire production process.
Graphics Canada, held November 10-12, 2011 at the Toronto International Center, is Canada's largest and longest running showcase for the graphic arts and printing industry. "This is the first time that EskoArtwork has exhibited at Graphics Canada with its own booth. Over the past couple of years, EskoArtwork has made a specific effort to make its presence known in Canada, offering print providers throughout the country easy access to our products and expertise," explains Marc Raad, EskoArtwork Account Manager, Canada. "We look forward to showing visitors to Graphics Canada our extensive range of software solutions and answering all their questions on how to achieve the best possible results from their prepress production."
Suite 10: Complete prepress solution
Automation is becoming an extremely important determinant of print provider profitability. Automation could be adding simple trapping programs to the prepress department, introducing advanced, 3D design software, or building full-fledged, sophisticated prepress production automation.
EskoArtwork's Suite 10 is a software solution for packaging prepress, 3D structural design and quality assurance, collaboration and automation, and color management. Visitors can follow demonstrations of Automation Engine 10 and editor applications: ArtPro 10, PackEdge 10, DeskPack 10, ArtiosCAD 10, and Studio 10. Automation Engine 10 adds capabilities to the automation of repetitive tasks and takes more human interaction out of prepress production.
EskoArtwork Studio: creating artwork in 3D
Rather than working on 2D flats, designers can create projects in 3D—designing with finished lines, adding graphics, and wrapping them around to see how they fit. Graphics can be designed on 3D materials using EskoArtwork Studio and Visualizer, which are plug-ins for Adobe® Illustrator® that put interactive 3D display creation in the hands of the designer, letting them see their artwork applied instantly on the screen. Studio also allows designers to create exciting 3D visuals to show to their clients, ranging from PDF files with 3D content, to movies, or virtual pack shots. Visualizer adds the finishing touch, showing a wide range of substrates and printing and finishing effects in real-time.
One of Studio's featured options is EskoArtwork's Studio Toolkit for Shrink Sleeves, the recipient of a 2011 Printing Industries of America InterTech™ Technology Award. Studio Toolkit for Shrink Sleeves creates artwork for shrink sleeves (labels placed around a package or packages and shrunk around them during production).
i-cut Suite production software for digital printing and finishing, featuring new i-cut Automate
In the business of signs and displays, creativity generally breeds opportunities for more, higher-margin jobs. Typically, print providers who offer only two-dimensional displays can be caught bidding on projects that are more and more commoditized. The 'winner' is caught working on marginally profitable projects. Three-dimensional projects offer an entirely new world of possibilities for print buyers, and help the print provider to differentiate himself on creativity.
i-cut Suite is a collection of pre-production software for users of digital printers and/or digital finishing systems. The different modules of i-cut Suite provide sign and display companies with extraordinary efficiency and productivity, regardless of the type, source, and variety of incoming job information. i-cut Suite tackles all bottlenecks in a workflow, from preflighting PDF files, preparing graphics, creating layouts, to printing, and finishing in perfect registration.
i-cut Automate is new and will be demonstrated for the first time in Canada. Built on EskoArtwork's highly successful Automation Engine, i-cut Automate ties the pieces of the i-cut Suite together, automating the entire production process from design to print to cut. Users can build dynamic workflows that will automate repetitive prepress tasks, thereby enhancing productivity, reducing operator intervention and errors, and saving valuable time, money, and materials in the production process.
Clear choices at partner booths
A number of printing industry partners will be participating with EskoArtwork, showing hardware and software solutions for a diverse range of print applications, featuring the Kongsberg i-XL 24 finishing table and i-cut Suite software:
* Access imaging, booth 3535
* Ernest Green & Son, booth 1270
* Fujifilm Canada, booth 1200
The Kongsberg i-XL 24, the workhorse of the product line, offers a comprehensive finishing solution for the widest range of materials, providing automation, high productivity, and outstanding precision. The i-XL family, with a maximum material size of 87″ x 120″, can also be delivered with an optional conveyor extension, along with the Auto-Feeder and scissor-lift system.
"We look forward to showing print providers at Graphics Canada how they can produce work more efficiently, while finding new, profitable services to offer," says Raad. "Our customer base is growing because we offer a wide range of ways to help redefine and grow their businesses."