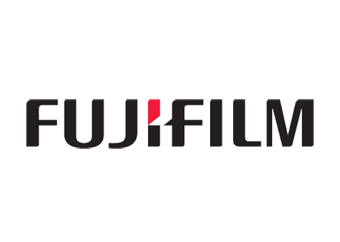 In order to meet the growing demand for CTP products by offset printers, Fujifilm has opened a new, state-of-the-art plate manufacturing line in Tilburg, Netherlands. The new facility covers over 200,000 square feet and was built to Fujifilm's highly-demanding specifications, incorporating cutting edge manufacturing and energy saving technologies.
"Fujifilm continues to invest in the technologies and infrastructure to serve our customers," said Masahiro "Sam" Ota, division president, Graphic Systems Division, FUJIFILM North America Corporation. "The Tilburg plate line is proof of our commitment to be a reliable business partner and provide customers with the resources they need to grow and meet the challenges of their markets."
"The increasing digitization of offset printing has led to an incredible surge in demand for CTP technology," said Jim Crawford, Director , Consumable Products, FUJIFILM North America Corporation, Graphic Systems Division. "The new Tilburg plate line adds considerable capacity and capability to Fujifilm, allowing us to meet the growing demands of our customers. In addition, Tilburg provides valuable manufacturing redundancy to plate lines in Japan, China and the United States, and helps balance ever-changing requirements in the US and around the world."
The new production line incorporates Fujifilm's proprietary surface processing technology, Multigrain V. Multigrain V technology places 4 layers of composite grains (fine texture) on the surface of a digital plate's aluminum substrate, which makes it possible to achieve stable production of digital plates with excellent durability and the ability to reproduce high-definition images. Multigrain V technology also supports the production of processless plates and low-chemical plates, which require advanced production technology. Processless plates generate no liquid waste, and low-chemical plates only require simplified processing to reduce the amount of liquid waste.
A Strong Commitment to the Environment
Fujifilm has long been dedicated to environmental responsibility in products, services and corporate activities, while sharing knowledge and ideas with others for maintaining a green environment. In keeping with Fujifilm's commitment to building sustainable businesses that have a minimal environmental impact, the Tilburg plant incorporates an outstanding array of environmentally friendly production technologies.
The new production line is equipped with Fujifilm's Co-generative Thermal Oxidizer (CTO) system, which is designed to capture waste heat and return it to the system for additional use*. Since waste heat from the exhaust gas combustion unit can be efficiently re-introduced to generate energy required by the new production line, (including electricity, steam, cold and hot water) the system improves the rate of waste heat efficiency by 11% and reduces the annual CO2 emission by approx. 5,500 tons compared to conventionally equipped production lines**.
In addition, the Tilburg plant uses five wind turbines with the capacity of producing up to 2 megawatts of power. The electricity generated by the wind turbines currently accounts for around 20% of the power used at the factory, in an active effort to reduce the facility's environmental load.
The Tilburg plate manufacturing plant is Fujifilm's fourth major production facility on three continents, including Japan, China and the United States.
* The exhaust gas combustion unit and the natural gas co-generation unit form a thermoelectric supply system that uses natural gas as fuel to generate power with an efficient gas engine or gas turbine, and recovers waste heat generated in the process in the form of steam or hot water to be used effectively.
** Fujifilm estimate