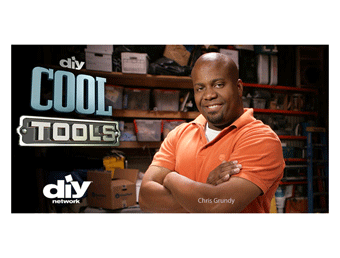 Multi-bit screwdrivers from IDEAL INDUSTRIES, INC., are trusted by electricians for their versatility, durability, and professional performance. On December 14, 2011, the American manufacturing of IDEAL drivers was featured on the popular DIY Network television program
Cool Tools visited the Sycamore, Illinois manufacturing facility in August of 2011 to film the segment which was featured on the "Job Site" episode DCTL-910H. The crew captured the manufacturing process for the screwdrivers from the delivery of domestic raw steel to cutting and stamping bits and cellulose acetate handles to final packaging for retail. Special Cool Tools-stamped screwdriver handles were made to demonstrate how personalized logos can be stamped onto IDEAL handles.
"It was great to work with the Cool Tools team! We've been fans of the show from its first episode in 2007 and we are proud to be featured as an American manufacturing company," said Rachel Douglas, associate product manager for IDEAL.
Cool Tools gives an exclusive look at tools from the tried and true to the latest and greatest. Tool expert Chris Grundy, host of Cool Tools, informs viewers of unique and unconventional gadgets as well as practical and versatile tools.
The IDEAL segment is expected to run several times throughout 2012.