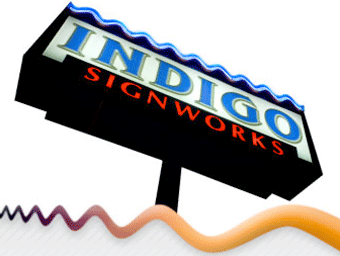 Bernie Dardis, CEO of Indigo Signworks in Fargo, North Dakota, has announced the purchase of Bacon Signs in Minot, North Dakota. Bacon Signs is a full-service sign company with mass manufacturing capabilities serving all of North Dakota, eastern Montana, and a few select national accounts. Bacon Signs was established by Bruce Bacon's grandfather, Albert F. Bacon, in 1901.
Bruce Bacon said, "It has been my family's great pleasure to provide signage throughout the Midwest to our customers for over 110 years. We are pleased that Bacon Signs has been sold to Indigo Signworks.
"They are a great company that is focused on providing the highest quality sign products for their customers, just as Bacon Signs has for 110 years."
Indigo Signworks CEO Bernie Dardis said, "The purchase of Bacon Signs by Indigo Signworks is a great opportunity to merge two very talented, experienced, passionate sign professional teams into one organization. Bacon's tradition in North Dakota is unprecedented. They have been a shining model of what an image company wants to be like. Indigo Signworks was founded with the same principals of skilled, hardworking technicians who produce quality sign products at affordable prices with the highest quality sign materials available in the market place.
"We are honored to be affiliated with Bacon Signs, its employees, and its customers. We will continue to manufacture the same quality products in Minot as their customers have come to expect."
Indigo Signworks, founded in 1996, is a Fargo-based company with offices in Fargo, Bismarck, Grand Forks, and Alexandria, Minnesota. Indigo manufactures and installs signage throughout North Dakota, South Dakota, Minnesota and eastern Montana.
For more information about the company, call 701/297-9696 or visit www.indigosignworks.com.