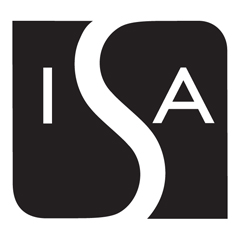 Six new Members with vast experience in the sign industry have joined the International Sign Association's Twenty-eight-Member Board of Directors. They join four sign professionals who assume new roles on the executive committee.
"The International Sign Association and its Members benefit greatly from the dedication that these men and women have shown to the industry and the association," said Lori Anderson, ISA President and CEO. "The Members of our Board of Directors are leaders in their own organizations, and help represent that breadth and scope of the sign industry. They devote a significant amount of time to ensuring that the ISA represents its full membership well."
The new board members are:
* Bill Gatlin, President, SignSystems Inc., Jonesboro, Ark.;
* Joe Gibson, President, Ramsay Signs Inc., Portland, Ore.;
* Mark Granberry, President/Owner, Graphic Solutions Group Inc., Dallas, Texas;
* Dave Miller, Director of Business Development, Nova Polymers Inc., West Caldwell, N.J.;
* Michael Quigley, General Manager, Sign-Age of Tampa Bay Inc., Clearwater, Fla.; and
* Steve Williams, President, Harbinger Sign Company, Jacksonville, Fla.
The new board of directors' executive committee is comprised of members who are industry leaders, also having served the ISA and its Members for years. They are:
* Chair: John Allen, Executive Vice President, Allen Industries, Greensboro, N.C.
* Vice Chair: Duane Laska, President, North Shore Sign, Libertyville, Ill.
* Secretary/Treasurer: Harry Niese, President, Midwest Neon Supply, Chicago, Ill.
* Past Chair: Troy Crocker, President, SignFaces, Birmingham, Ala.
Continuing in their terms on the board are: Grady Brown, President, ASI, Corporate, Dallas, Texas; Joshua Bunting, Chief Financial Officer, Bunting Graphics Inc., Verona, Penn.; Judy Dietzel, President, Bee Seen Signs, Inc., Jefferson City, Mo.; Roy Flahive, Senior Account Representative, CNP Signs & Graphics, San Diego, Calif.; Christopher Flejtuch, President, Quality Quick Signs, Depew, N.Y.; Scott Gardner, President, Gardner Signs Inc., Troy, Mich.; Chad Jones, President, SouthwestSigns, San Antonio, Texas; Troy Kilfoyl, Channel Manager, 3M, St. Paul, Minn.; Mike Lauretano Sr., Chairman, Lauretano Sign Group, Terryville, Conn.; Robert Mattatall, President Mattatall Signs Limited, Dartmouth, Nova Scotia; Tim O'Donnell, Senior Vice President, The Icon Companies, Irving, Texas; Thomas Pistorius, President, Bendsen Signs & Graphics, Decatur, Ill.; Pete Sitterle, President, Comet Neon Advertising Company, San Antonio, Texas; Janene Steward, Identity Manager, CBOCS Inc., Lebanon, Tenn.; Duane Wardle, Chief Financial Officer, Young Electric Sign Company, San Bernadino, Calif.; David Watson, National Accounts Manager, Watchfire Signs by Time-O-Matic, Danville, Ill.; Paul Yesbeck, President, Acolite Claude United Sign Company, Miami, Fla.; and Lori Anderson, President and CEO, International Sign Association, Alexandria, Va.