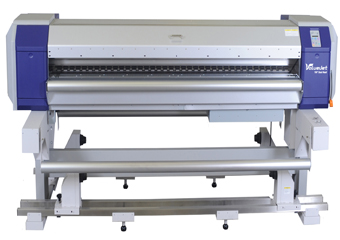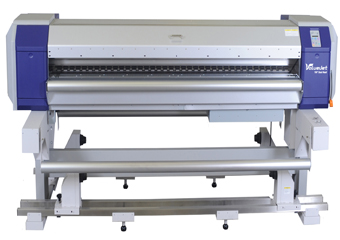 Mutoh will be a showstopper with printing and cutting demonstrations daily at December 2-4 at the 2011 USSC Sign World International tradeshow in Atlantic City, New Jersey.
Among the printers, Mutoh will be showcasing their Application Station.
The ValueJet 1628TD-64", Mutoh's soft signage printer, will be among the many show-stopping printing demonstrations at USSC. Running on two types of ink simultaneously, The ValueJet1628TD-64" runs up to 447 sq. ft./hr with the new Dual Head Design. Perfect for any print job, the 2628TD-100" is also available.
Mutoh will also be presenting the ValueJet 1304-54". The 1304 will run daily printing demonstrations on grommeted media provided by Cambridge Canvas.
The Mutoh Application Station, a hands-on display system that showcases different products that can be created with Mutoh printers, will be at the center of the printers. Visitors will find that the possibilities are endless with Mutoh printers.
The Fletcher-Terry Company will demonstrate their FSC Substrate Cutter. The cutter includes Laser Sight Line Cutting Guide, adjustable for knife or wheel cutting operation that projects a cut line on the substrate, that eliminating guess work and costly errors.
Other products Mutoh will be showcasing are:
* The ValueJet 1614-64", "The Wrapper's Choice" printer.
* The Kona Cutter 55", an easy vinyl-handling cutter that ensure the finest cutting quality with excellent tracking. Kona Cutters are also available in 30" and 65" sizes.
For more information, call 800/99-MUTOH (800/996-8864), email [email protected], or visit www.mutoh.com.