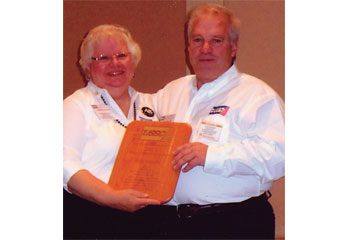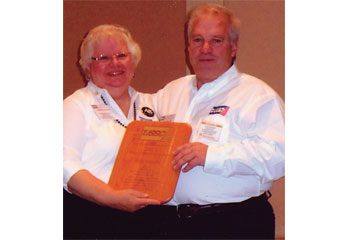 The United States Sign Council honored Neal Wilcox of National Wholesale Signs in Tonawanda, NY with the Distinguished Service Award. The Award goes to an individual from the product manufacturer, distributor, manufacturer's rep, or service support categories of membership. The USSC Board recognizes that without the support of this individual, it would be difficult to provide the many member services that it offers to its sign companies.
Wilcox has been involved with the USSC since the late 1980s, and his support for the Council and the USSC Foundation has been unwavering. Most importantly, he has supplied fabricated signs for almost all of the USSC's research studies, as well as sent his equipment and crew to install the signs.
For Wilcox's generosity of materials, labor, and spirit, he has been awarded the Distinguished Service Award.