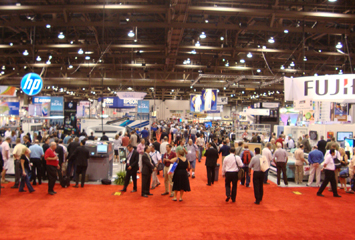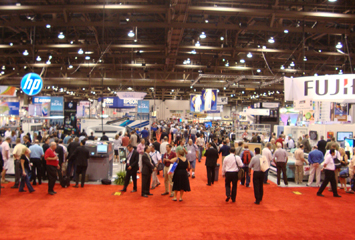 SGIA
1. SGIA has completed new Digital Equipment Evaluations of products in the specialty imaging industry. The reports provide SGIA members with objective data when they are considering wide format digital investment.
"We prepare thorough evaluations of each system and then turn the findings into unbiased reports that offer a clear description of the equipment across manufacturers," said SGIA's Digital Specialist Jeff Burton. "These reports show significant comparisons of a variety of digital devices and will ultimately help businesses buy with confidence."
Digital Equipment Evaluations are now available for products from Durst Image Technology US LLC, Mimaki USA, Océ Display Graphics Systems, and Roland DGA Corporation. Click here to view the reports.
2. SGIA has also completed its 2010 Product Specialties Survey Report, which provides a look at the newest products and services for the graphic and garment communities. The report includes data such as technological advancements, post-production services, product production percentages, and anticipated sales growth.
Some of the survey results show that banners were one of the strongest products for graphic imagers in 2010 (80.4 percent) and 93 percent of graphic imaging companies offer post-print and/or finishing services to their customers. To view the full results from the survey, click here.
ISA
1. Looking ahead to the 2011 ISA International Sign Expo, ISA has announced that Retired Army General Stanley McChrystal, former commander of the U.S. and international troops in Afghanistan, will deliver the keynote address.
McChrystal will discuss how modern warfare, business, and politics all demand leaders who can implement change, not just talk about it.
"We are thrilled to include Gen. McChrystal as part of ISA's International Sign Expo 2011," said Lori Anderson, president and CEO of the International Sign Association. "While the majority of our educational and networking events are directly related to the sign industry, Gen. McChrystal will offer valuable insight into leadership during difficult times."
The International Sign Expo will be held April 28-30 at the Mandalay Bay Convention Center and Resort in Las Vegas. To register, visit www.signexpo.org.