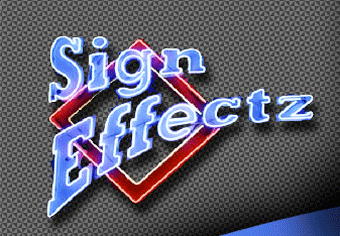 Sign Effectz, Inc., of Milwaukee, Wisconsin has been nominated for 2011 Manufacturer of the Year Award, an honor that recognizes manufacturing excellence in the state of Wisconsin. The award criteria factors in company financials, manufacturing processes, operational excellence, management philosophy, and community support.
The Sign Effectz, Inc., owners made several strategic investments in the company in 2011, contracting with specialists outside the company in the areas of Sales & Marketing, Operational Improvement and Business Strategy. The company culture underwent a shift, giving employees greater opportunity to apply their strengths in particular areas of the company.
The company is in the small manufacturer category (between 1 and 99 employees). The winner of the award will be announced at the awards banquet on Thursday, February 23, 2012 at The Pfister Hotel in Milwaukee.
Sign Effectz, Inc. is a custom sign manufacturer that blends creativity with technology to provide customers with the most visually effective and physically durable signage possible. With experience in all types of signs, anything is possible at Sign Effectz, Inc.