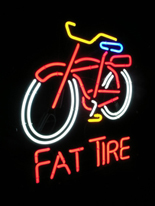 Louisville, Colorado—Zeon Corporation, the Colorado-based maker of neon, LED, and sustainable custom-designed POS.
Scot Rockafellow and Vanessa Dinan will lead inside sales for Zeon effective November 1, responsible for covering key sales territories which will include adding new customers, calling on existing customers, guiding Zeon clients through the interactive sign design and development process, and optimally managing the client experience throughout the sales and delivery cycle.
"We are very pleased to have Vanessa and Scot on board," said Alan Bloom, president of Zeon Corporation. "They both bring innovative sales and marketing talents to our team that work well with Zeon's innovative sign design and development capabilities."
Vanessa Dinan joins Zeon with over thirteen years of experience in sales and business-to-business marketing and business development. Dinan was Corporate Customer Relations and Marketing Manager for Phil Long Dealerships, where she oversaw all marketing programs for a $500-million automotive retailer with fifteen dealerships throughout the Front Range, promoting ten major brands including Audi and Mercedes-Benz.
Scot Rockafellow brings over twelve years of recognized achievement in the financial services industry to Zeon. He most recently was employed by CashBack Title Loans where he was responsible for 95 percent of store marketing and the build out of new stores. Before that Rockafellow managed all aspects of branch operations, recruiting and interviewing new sales and collections hires for Nevada Title and Payday Loans, Inc. Scot is a veteran of the United States Marine Corps and recently moved to Colorado from Las Vegas, Nevada.
Zeon Corporation has been creating and manufacturing effective and memorable signs since 1980. Whether it's LED, neon, reclaimed, or sustainable materials, Zeon combines an artful mix of technology and design to deliver iconic signs that help clients meet their highest goals for brand communication and merchandising.
Zeon's clients encompass a wide range of industries including craft brewers, outdoor apparel and gear manufacturers, traditional beer brewers, soft drink makers, furniture and mattress manufacturers, retail franchises, action sports, music, automotive, wireless communications, and pet food manufacturers. Key customers have included: New Belgium Brewing Company, Boston Beer Company, Pabst Brewing Company, Verizon Wireless, The Quiznos Corporation, Papa John's International, The UPS Stores, Rockford Fosgate, Universal Audio, ExOfficio, and K2 Sports.
For more information about the company, visit www.zeon.com.