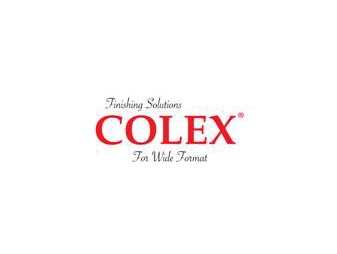 Just seven miles from its Paramus home of forty-two years, Colex Finishing has moved its wide-format finishing company to an updated, manufacturing, sales and service facility. The new Elmwood Park facility will feature an upscale demo room where visitors can bring their own media for cutting, and routing on Colex and Fotoba equipment. The new home is better suited to the finishing solutions Colex offers today.
Since Colex has doubled its facility space, it has now also doubled its manufacturing capabilities. It has invested in new machinery to produce more wide-format flatbed cutters simultaneously in order to keep up with the ever growing demand. There is increased warehouse space for Fotoba Cutters as well, for whom Colex is the exclusive distributor and service provider for all of North America
The motto: "You Print…We Cut" simply describes Colex's and Fotoba's position in the digital printing industry. Their cutters for small-to-mega-sized printers eliminate bottlenecks for sign makers' and digital printers' finishing departments, which helps meet demanding delivery deadlines.
For further information on Colex or Fotoba products, please visit the site www.colex.com or call them at 201-265-5670.