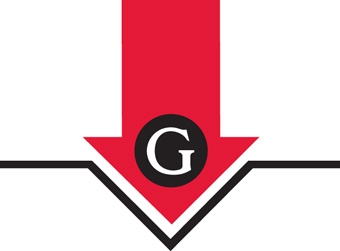 The Minnesota Safety Council has awarded a Governor's Safety Award to Gemini Incorporated for superior performance in workplace safety and health. Gemini is one of 202 employers who were recognized at the Governor's Safety Awards luncheon at the Minneapolis Convention Center on May 8.
"Employers like Gemini want to protect their employees because it's the right thing to do," said Carol Bufton, president of the Minnesota Safety Council. "It's also good business — an effective safety program helps organizations reduce costs, increase productivity and stay competitive."
"It's an honor for Gemini to receive the Governor's Safety Award," said Phil Jacobson, Gemini's Vice President of Human Resources. "Workplace safety is a top priority at Gemini and our employees are actively engaged in our safety program. We see the impact of this commitment every day but it's wonderful to have our employees' dedication recognized by others outside the company."
Since 1934, the annual Governor's Safety Awards program has honored Minnesota employers with exceptional safety performance. Applicants are judged on several years of injury data as it compares with their industry's national statistics, and on their progress in implementing a comprehensive safety program. Winners are recognized at three levels:
Meritorious Achievement (126 winners: Incident rates that are better than the industry average for at least three years, and a score between 50 and 74 on a 100-point safety program evaluation scale.
Outstanding Achievement (57 winners): Continuing improvement and/or a continuing outstanding record with incident rates that are 51% to 90% better than the industry average, and a score between 76 and 90 on the safety program evaluation scale.
Award of Honor (19 winners): Incidence rate sat least 91% better than the industry average, and a score between 91 and 100 on the safety program evaluation scale.
Gemini received an Outstanding Achievement Award.
The Governor's safety Awards luncheon was part of the 80th Minnesota Safety & Health Conference, coordinated by the Minnesota Safety Council. The conference is the oldest and largest gathering of workplace safety and health professionals in the region. The Minnesota Safety Council, founded in 1928, is a non-governmental, not-for-profit organization dedicated to improving the quality of life in Minnesota by preventing unintentional injuries.