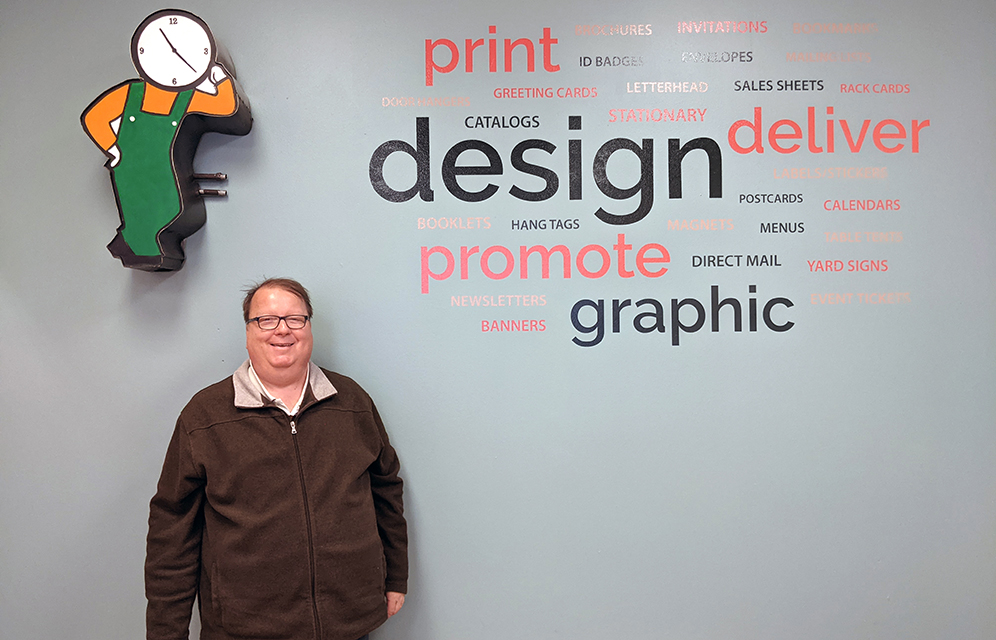 Bill and Karen Grewe are currently celebrating their fifteenth year of owning and operating a Minuteman Press franchise in Bloomington, Minnesota.
From a business perspective, the couple have found that opportunities are abundant in their area. "Bloomington is the fifth largest city in the state yet has more jobs per capita than either Minneapolis or St. Paul, the two largest cities," says Bill. "Businesses range in size from the smallest to multi-national corporations."
Bill pinpoints three keys he attributes to his success in the Bloomington area over these past fifteen years:
Key #1: "Our customer focus requires us to authorize staff to solve 'the problem.' We back the good faith decisions made in our absence. We prioritize discussions about how to solve issues when we are available. We emphasize that the customer is not always right, but we all make mistakes. Even so, there is no need to place blame. We look for win-win solutions."
Key #2: "It is not the least expensive print company that gets the job; it is the most responsive. So prioritize the quote. Sure we accommodate 'commodity-focused' customers. We also price aggressively on three tiers—retail, print brokers, and non-profits. Two of our five employees generate estimates for us."
Key #3: "Value your team members. Our payroll is excessive, and that is intentional. We pay for talent, and that inspires loyalty. When Covid forced us to reduce hours and pay, our staff supported us. We share the successes and struggles, and we look for opportunities together."
One important lesson the couple learned from Minuteman Press International is to always say "yes" when a customer asks if you can print something for them. "Since our small print shop simply did not have the resources to produce every job, we figured out how to find 'central facilities' to fill the gaps," says Bill, hinting they asked other shops in the network, searched the internet for trade-only printers, and checked vendor catalogs.
As for advice he would give to others, Bill says, "Your first responsibility is to build your market share. Your employees depend on their paycheck. This means you must separate yourself from the day-to-day operations and focus on how to increase income."
One of the hardest lessons the couple had to learn early on was the art of cold calling. "We waited too long to start following the advice received at training. What can we say? Introverts find it difficult," says Bill. "A business coach encouraged us to experiment with a variety of ideas. So, we ventured outside the 'comfort zone.' As the business expanded, we found a salesman to perform this task for us."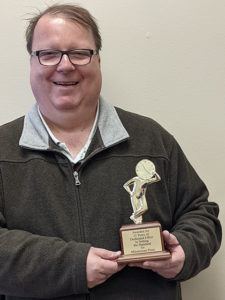 High-demand products at Minuteman Press in Bloomington includes Every Door Direct Mail (EDDM), wide format printing, envelopes, and more. Bill shares:
"EDDM offers one landscaping customer the opportunity to replace the 20 percent customer loss experienced year-over-year. On a routine basis several times each year, we use a central facility to produce 30,000 postcards. Our customer chooses the carrier routes they want to prospect.  Then we batch the postcards and deliver them to various post offices in the area."
"Wide format is a place where our central facility strategy permits us to offer signs for graduates.  Our graphic designer offered to produce artwork for a school-themed graduation sign, and word quickly spread. Several other schools participated, and parents even paid in advance our third year providing this service to our community. One private school decided to pay for all the signs ahead of time and resell them."
"We print so many envelopes, regular and window. We moved our envelope printing off our digital toner machines onto an inkjet envelope printer, and we assigned the task to our graphic designer. This freed up our other machines for other work. We still have discriminating customers, who demand precise color. So, when our team cannot match color digitally, we work with an area pressman, who works out of his garage.
Bill and Karen say their franchise focuses on building a relationship with customers, and this starts with listening long enough to hear the vision, ask questions to clarify the intent, and suggest options that deliver the right product on schedule. "It [also] involves managing expectations and avoiding unrealistic promises," says Bill. "Sometimes the best thing to tell your customer is, 'We simply cannot meet that deadline.'
"Otherwise you risk delivering a product that advertises failure. It is better to overdeliver."