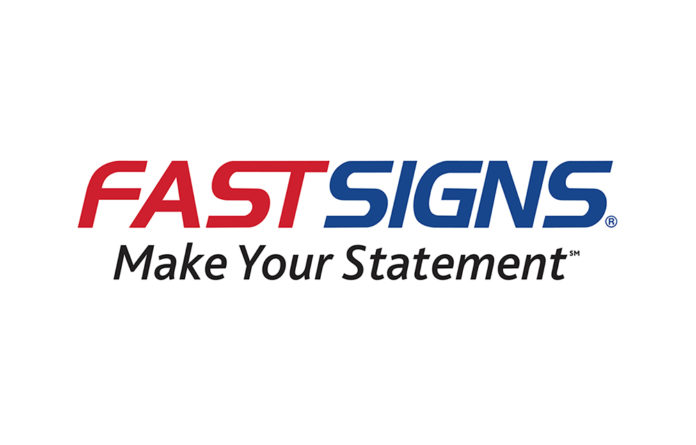 FASTSIGNS®, a leading sign, graphics, and visual communications franchise, was named the Silver winner of the 2023 Canadian Franchise Association (CFA) Awards of Excellence in Franchising in the Category of 30-99 Franchisees, presented to FASTSIGNS on April 3, 2023, during the Awards Gala at the CFA National Convention in Niagara Falls, Ontario. FASTSIGNS was also a recipient of the Franchisees' Choice designation for the eleventh consecutive year.
Considered the pinnacle of franchise achievement in Canada, the CFA Awards of Excellence in Franchising are given annually to franchise systems that have demonstrated superior franchise relations, leadership, training, and communications.
In addition, the Franchisees' Choice Designation identifies that a franchise brand has received a solid endorsement through its satisfaction ratings from its franchisees.
"Receiving recognition from CFA as the Franchisees' Choice for over a decade and now being named a Silver winner of the Awards of Excellence this year are great honors for our franchise and a testament to the strength of our brand and our support team" said Mark Jameson, chief development officer at Propelled Brands. "FASTSIGNS is proud to offer world-class support to our network to help our franchisees become the go-to providers of visual communications in their communities.
"We look forward to continued growth across Canada and strengthening our network even further in the year to come."
This year, more than sixty-six CFA-member franchise brands participated in the CFA Awards of Excellence in Franchising program. Sponsored by the CFA and administered by the Portage Group, a third-party research firm, the winning franchise systems were determined based on the results of a survey completed by participating brands' franchisees about their experiences and levels of satisfaction with the system.
"FASTSIGNS was a 'leap of faith' or a 'leap before you look' type of situation, but we have never regretted it for a single moment," said Donna Bilodeau, franchisee at FASTSIGNS of Windsor, Ontario. "The support from FASTSIGNS is second to none. The corporate team is designed to assist the franchisees in making our businesses front-runners in the industry.
"We have grown many relationships and sales over the years and could not have done it without the support of our franchisor and the family of other franchisees."
Open exclusively to CFA franchise system members, the CFA Awards of Excellence in Franchising competition includes seven categories to enable franchise systems to be rated against their peers.
Entries are separated into Traditional Franchises (i.e., those with brick-and-mortar locations) and Non-Traditional Franchises (i.e., mobile, home-based, etc.), then grouped based on the number of franchisees. Systems with the highest scores in each category are recognized with Bronze, Silver and Gold awards.
"The CFA Awards of Excellence in Franchising celebrates the very best in Canadian franchising in 2023. The winners have demonstrated the importance of Growing Together® and the symbiotic partnership between franchisor and franchisees," says Sherry McNeil, CFA president and chief executive officer. "Regardless of the size or concept, a strong relationship between the franchisor and franchisees is fundamental to a franchise system's success. We congratulate FASTSIGNS for their achievements."
—Press Release