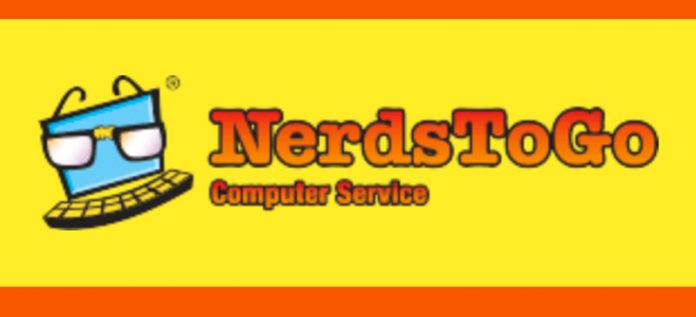 Fastsigns Holdings Inc., has acquired GTN CAPITAL GROUP, LLC the parent company of NerdsToGo, an emerging IT services franchise brand. Fastsigns Holdings Inc., is the parent company of FASTSIGNS International. Inc., which is the franchisor of FASTSIGNS®, a leading sign, graphics, and visual communications franchise.
"We are excited to officially welcome NerdsToGo, a growing franchise organization in the IT Services business, into our family," said Catherine Monson, CEO of FASTSIGNS International. "We look forward to what lies ahead for this exciting brand, especially the continued growth that will benefit NerdsToGo customers, franchisees, and team members."
NerdsToGo has been franchising for three years and is a part of the large and growing IT services industry with twenty-five franchise locations in sixteen states. Connectivity is more important than ever with COVID-19 only accelerating remote working, online learning, and business continuity all of which require error-free networking, security, privacy, and videoconferencing. Poorly functioning IT systems are a huge headache and productivity constraint for consumers and small businesses alike who need reliable solutions.
"We look forward to growing this business with existing franchisees and introducing the NerdsToGo brand to a new group of potential franchisees and customers," added Monson." Our goal is to add value to the business as well as to expand and grow the NerdsToGo brand as a standalone business. David Colella, CEO and founder of NerdsToGo, will remain in place as brand president and will continue to grow the brand and support franchisees."
"As part of our ongoing strategy to provide outstanding support and growth opportunities to our franchisees, we have joined the FASTSIGNS family," Colella said in a statement. "We are excited to join forces with one of the most powerful organizations in the franchise industry. After spending time with the FASTSIGNS Executive Team, it became clear to me that we could leverage their franchising expertise in development, support, marketing, brand positioning, and unit level economics to grow the NerdsToGo business.
"I found the culture at FASTSIGNS to be consistent with the franchisee-first mindset that we have at NerdsToGo, with both organizations maintaining a commitment to its customers and employees. This relationship will allow us to grow the NerdsToGo franchise network and expand our awareness and footprint across the country and internationally."
—Press Release