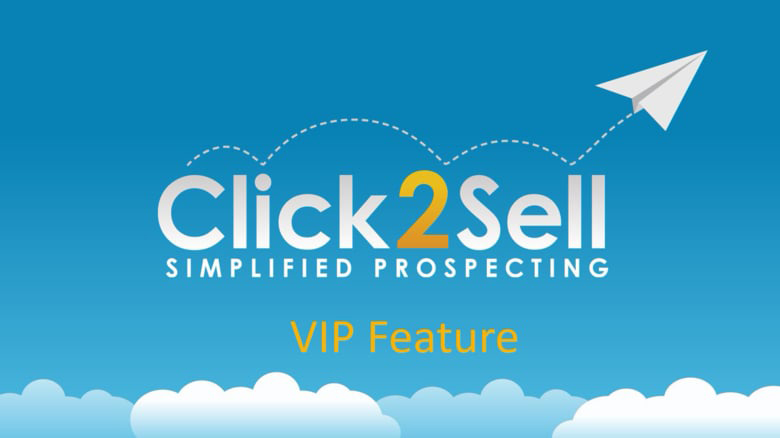 FASTSIGNS International, Inc., franchisor of FASTSIGNS®, a leading sign, graphics and visual communications franchise, has announced its partnership with Click2Sell, an online platform created to simplify, automate, and personalize the process for sales professionals performing business-to-business sales.
"Click2Sell's software was designed with the small business owner in mind, and its capabilities have been proven to not only allow employees the time to focus on more important tasks, but also to generate quality leads that convert into tangible sales," said Mark Jameson, EVP of Franchise Support and Development, FASTSIGNS International, Inc. "Individual franchisee success is how we determine our overall brand success at FASTSIGNS, and by implementing this new program we strive to uphold our commitment to deliver the most quality resources for the franchisees throughout our FASTSIGNS system."
Click2Sell is a Web-based application created for B2B sales professionals by B2B sales professionals. Its proprietary reply actions and email send algorithms were designed to help sales professionals drive sales by serving as a virtual assistant.
"The initial results for FASTSIGNS have been some of the best we've seen yet," said Amy Barcus, founding partner of Click2Sell. "Our purpose is to help FASTSIGNS re-engage with repeat customers and find new customers daily, keeping the brand top-of-mind with thousands of prospects in each market. We're very excited about this partnership and look forward to all we can accomplish as our relationship continues to evolve."
FASTSIGNS is known in the industry for equipping its franchisees with tools vital to securing the ongoing success of each individual location. In 2018, FASTSIGNS announced the launch of its partnership with 1HUDDLE, a workforce-training platform that converts unique training content into science-backed, quick-burst training games that are proven to accelerate workforce productivity.
Additionally FASTSIGNS announced the launch of a special incentive for first responders, including paramedics, emergency medical technicians, police officers, sheriffs, and firefighters, which includes a 50 percent reduction on the franchise fee—a savings of $23,750. As part of the International Franchise Association's (IFA) VetFran program, FASTSIGNS also offers veterans this special incentive. FASTSIGNS is proud to be the only franchisor in its segment to offer a development incentive specifically to first responders and veterans.
For information about the FASTSIGNS franchise opportunity, contact Mark Jameson by calling (214) 346-5679 or emailing [email protected].