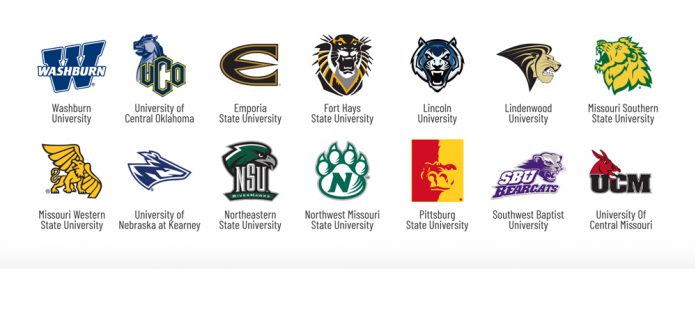 Impact Signs Awnings Wraps, Inc., is excited to announce its newly formed partnership with the MIAA. Mid-America Intercollegiate Athletics Association is one of the nation's oldest athletic conferences, formed in 1912, and currently has 14 member schools.
MIAA has gained the reputation of being one of the top NCAA Division II conferences in the nation. MIAA student-athletes have won 43 NCAA team championships and, since 1963, over 300 individual national titles.
"We are very proud to become the official sign company of the MIAA," stated David Goodson, President/CEO of Impact Signs Awnings Wraps, Inc. "With the growth of our Collegiate I Educational clients, this just seemed to be a perfect fit. I look forward to building relationships with the conference, as well as the member universities."
Impact is a full-service, custom, UL Listed sign company with locations in Sedalia and Columbia, Missour. For well over two decades, Impact has provided quality sign solutions for clients nationwide—with a strong emphasis on NextLED Sports Video Displays & Scoring Systems.
Impact offers products for both indoor and outdoor applications, and the company can help rebrand gymnasiums, fields, arenas, locker rooms, or player development areas.
"The MIAA is very excited to partner with Impact Signs Awnings Wraps, Inc., as the new Official Sign Company of the MIAA," said Mike Racy, Commissioner. "Impact has helped transform and brand some of the midwest's best sports stadiums, arenas and locker areas with signage, video boards and scoring systems. They are the best in the industry, and I am excited that we are their first NCAA Division II conference partnership." Racy stated.
For more information about the company, visit www.impact4800.com.