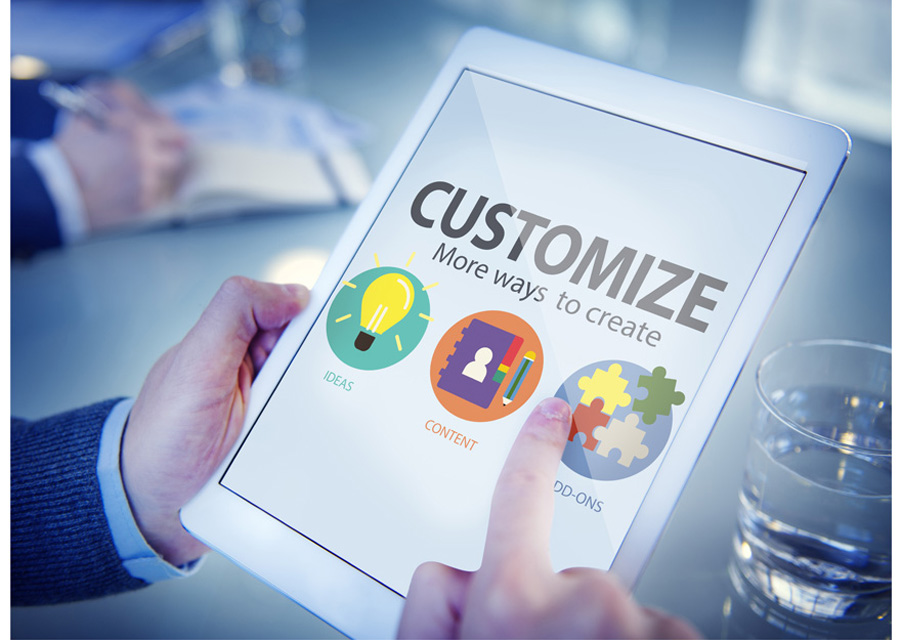 According to a recent Canon Print for Action survey, almost 1/3 (30 percent) of all its survey respondents highly value personalization in print materials, claiming it helps the material stand out.
Today's customer demands personalization, especially with emerging technologies making it possible across industries—and the print industry is no exception. Personalized print touches are commonly seen in canvas artwork, which run the gamut from standard canvases to enhanced personalization capabilities such as printing pictures on glass.
There are a couple of factors that help contribute to the success of personalization in the industry.
The first is the accessibility print providers offer through their Web sites, which allows consumers to easily upload personal photos or other images. Print providers can use online technology to offer customers an array of items across a wide range of applications. With more options, customers have the creative room to brainstorm ideas for future print projects that print professionals can provide, which in return helps companies retain customers for future business opportunities.
Another key factor regarding the increasing popularity of personalization is the availability of digital printers that produce high-quality finishes on personalized print projects.
When it comes to the different types of equipment print providers need to have on their production floor to handle personalization orders that come into their shop, it really depends on what applications said print provider is offering. This can range from entry-level aqueous inkjet printers like the Canon imagePROGRAF series large format printers which are used for printing posters or larger format pictures, to printing on rigid material, such as glass or wood, where a printer like one of the Canon Arizona series flatbed printers would be required. For producing personalized large format canvas prints or customized wallpaper orders, a printer like the Canon Colorado wide format printer would be ideal.
Add Ons
Meanwhile print-related value adds like die-cutting and embellishments can stand out to customers who come in with personalization requests, as they help to create a one-of-a-kind feel.
Embellishments, or decorative details, can take personalization to the next level, making a print even more special. Both personalization and embellishments are upgraded features and complement each other well.
For example, you can take a standard item like a Christmas tree ornament and personalize it by printing a family image on it and further embellish it by adding a high-quality finish, gloss coatings, digital foil, embossing, etc.
Die-cutting on a dedicated flatbed cutting and routing system to create one-of-a-kind designs is used more for productivity purposes as well as creating a cost-effective workflow, which in turn makes pricing more affordable for the end customer.
This type of design is hugely popular with today's customers because it embodies that one-of-a-kind, personal element that consumers want. Since the whole process is digital, many images can be printed on large sheets of wood and then cut up into the individually personalized print orders through an automated process.
Producing these personalized finishes would be cost prohibitive if they were to be created individually instead of through this digital, automated process.
Natural and synthetic textiles are ideal materials for personalization. A great example is the home décor market where custom-printed bed linens, curtains, and general soft furnishings continue to be in high demand.
As personalization is a key trend favored by consumers, shops should consider utilizing equipment and software built with the ability to print and create personal sentiments and images. One way in particular shops can complete this personalization is through a Dye Sublimation inkjet printer, which brings together the fabrics (whether natural or synthetic) and inks after a sublimation process to create a custom piece to be remembered.
Marketing Your Personalization Services
Web infrastructure is critical when it comes to personalization. Having a simple Web site and interface that links the customer's image uploading and order placements to a digital print will be beneficial here in 2020.
Enhancing overall workflow will also be key so that it can enable fast turnaround time, something sign shops should keep in mind considering customers seem to want everything in under forty-eight hours. As always, it will be especially critical to keep costs in check as the industry continues to integrate the automation processes that are helpful for producing personalized items.
You may be asking yourself, "How do I, as a print-providing shop, whether brick-and-mortar or on the Web, compete against bigger Web sites and presences that allow end-users to upload really any image to make personalized prints or wares?"
A combined strategy of quick turnaround times and consistent high quality can help give print providers a competitive advantage over popular online personalized printing sites. Consumers want everything as quickly as possible, and while many online personalized printing sites can deliver on this front, print providers can offer their customers outstanding quality, which can result in customer loyalty.
Ultimately, the convenience and speed is what stands out to customers, allowing them to often favor popular online personalized printing Web sites. However, by combining low costs and high quality, print providers can compete in the personalization space.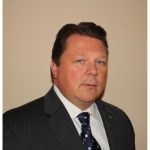 —Saleem M. Sheikh
Saleem M. Sheikh is senior director, BICG Océ Products LFS Marketing & Support, Canon U.S.A., Inc.