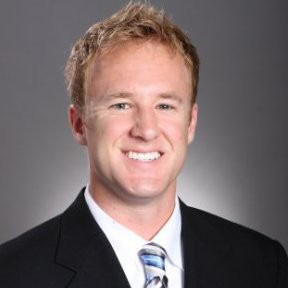 Our fifth-annual spotlight profiles select professionals thirty-five years old or younger who are enjoying their careers in the sign industry—whether through management, design, production, or installation. These are their stories, their projects, and their challenges, as well as their thoughts about the industry in general.
Six years ago, Thomas Lashier, 31, started up Lashier Graphics and Signs in Des Moines, Iowa with zero dollars and one employee (just himself).
At the time, he was working with his father and cousin selling and servicing print equipment to businesses and organizations across Iowa.
As that industry changed, Lashier and his family focused strictly on large format graphics. "I wanted to get involved because the graphics and signage industry offers a more creative and unique career path that is growing quickly," he says.
Today Lashier's full-service, family-operated company is "bringing big ideas to life" and has grown to over twenty employees (including his father and cousin, a dedicated sales team, in-house graphic designers, multiple certified installers, and one-of-a-kind print technology) and three million dollars in annual revenue.
Their impressive client list includes the Iowa Hawkeyes, Iowa State Cyclones, HyVee, Nebraska Furniture Mart, Casey's General Stores, Godfathers Pizza, MidAmerican Energy, and many more.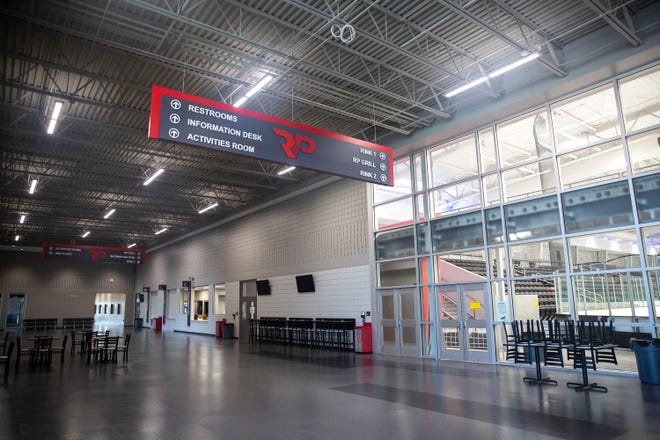 The company just completed a huge project at the brand new MidAmerican Energy Rec Plex in West Des Moines. This sixty-six-acre, city-owned facility is a youth-focused athletic venue, offering soccer, ice hockey, basketball, and a wide range of other recreational, educational, and adaptive programs. Lashier Graphics provided all exterior signs, monument signs, wayfinding signage, and interior ADA signage there.
They also produced a 5,900-plus-square-foot adhesive vinyl graphic on the back of the Jack Trice Stadium scoreboard. This enormous graphic was made up of 222 individual adhesive vinyl panels and installed over two weeks with separate swing stages attached to the top of the scoreboard. "To our knowledge, this is the largest adhesive vinyl graphic in Iowa," says Lashier.
Lashier has been involved in every facet of the business and wore many hats during its start-up phase (machine operator, graphic designer, salesman, HR department, small installer, and director of operations). "All these various roles have given me a comprehensive view of the business and the industry and helped me oversee all our divisions today," he says.
Lashier feels that his younger age does bring some distinct advantages. "For one, the new technology coming out at a rapid pace means that age doesn't necessarily equal expertise," he says. "I look at the new vinyl and decorative films, laminates, and even new print technology that forces everyone to keep up-to-date on upcoming trends and allows younger industry professionals to take the lead on some of these new offerings.
"I also think that younger industry professionals grasp the digital space faster. The new possibilities with digital signs, EMCs, and projection of graphics opens the door for these professionals to sell to their peers in [an environment] that they've grown up with."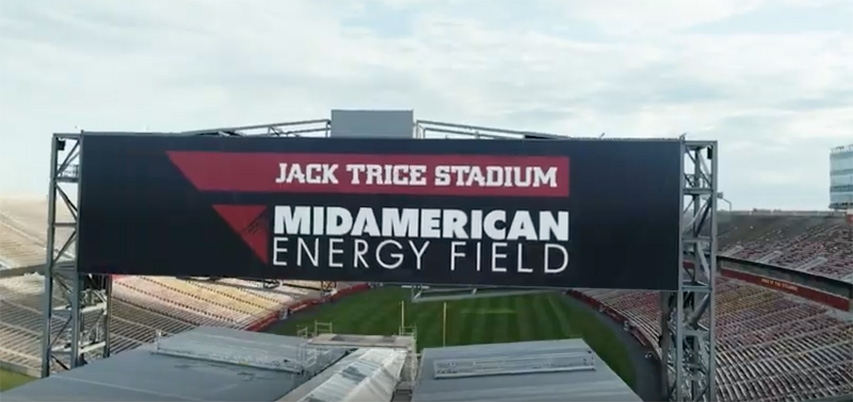 Lashier feels fortunate to have worked alongside—and learned from—some experienced industry experts, but he still thinks that the best teacher is one's own experience.
"From a design standpoint, I've learned a lot about color matching (hello, Pantone), vector images, outlined fonts, and scale ratios. From production, I've learned a lot about the difference between 'cast' and 'calendared' and what materials are the best fit for a certain application," he says. "And from our installers, I've learned so much about getting accurate measurements and how to conduct a thorough site visit to account for any issues during installation."
Lashier comments that most of the lessons he has learned have come from a painful mistake or reprint due to his own error yet learning from those mistakes and not repeating them.
Lashier acknowledges that he's learning new things every day and realizes this won't ever stop. "But that is part of what makes this industry so exciting," he says.
According to Lashier, the sign industry offers an opportunity to get involved in a "fast-growing" and "creative" industry. "The possibilities are endless when you include traditional signage, large format graphics, digital signage and screens, and exterior and monument signs," he says.
Another attractive benefit for a career in the sign industry is that there are opportunities for a wide range of skillsets. "Within our company, we employ dedicated sales professionals, talented project managers, creative graphic designers, detail-oriented production specialists, and certified installers," says Lashier. "Whether you are interested in sales, design, fabrication, installation, or managing projects, there is a spot for you in the sign industry."
Lashier finds that internships have really benefitted his company. "There is no academic 'major' for the sign industry, so I think the best way to learn is for young people to take part in an internship," he says, recommending shops reach out to their local high schools, community colleges, and universities. "This is a low-risk way to learn about the various areas of the business and see if any of them might be a good career fit. It also benefits the company with an additional labor force and new ideas.
"Targeting students in specific areas of study, namely graphic design and construction/engineering, would be a great investment."
Lashier also believes the sign industry can do a better job of inviting students to the various tradeshows, citing how much he learned from attending his first big event (SGIA Expo in 2017). "If the industry could proactively pursue high school and college students and invite them to attend for free," he says, "it would really open the eyes of these students to career opportunities in this field."