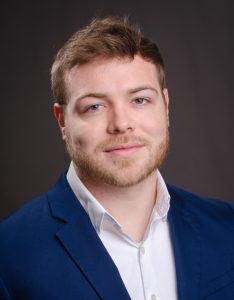 Our fifth-annual spotlight profiles select professionals thirty-five years old or younger who are enjoying their careers in the sign industry—whether through management, design, production, or installation. These are their stories, their projects, and their challenges, as well as their thoughts about the industry in general.
Brady Haag, 31, is the co-founder and creative director of Project Content, LLC, a company that helps sign dealers and their end-users elevate their digital signage content game.
Project Content develops software for simple and effective, editable templates for outdoor digital signage across the country. Some of their big clients include Arbys, Applebees, Chicken Express, and hundreds more.
"Our software allows non-experienced EMC owners to look pro by using our professionally designed templates and simply changing the messaging to better suit their needs," he says.
Haag has been in the digital sign industry for a little over six-and-a-half years now, being recruited straight into this field after receiving a degree in Interactive, Digital & 3D Technology from Butler Community College in El Dorado, Kansas. He was hired by Next LED Signs to create content for LED displays across the country and then advanced to designing the actual sign structures themselves.
At Project Content, Haag is ecstatic to be able to help elevate the brand and advertising of his clients. "My work has been seen in Times Square on the NASDAQ Billboard, The Windstar Casino in Texas, and on one of the biggest LED Displays in Chicago," he says.

Haag finds that content remains a prevalent issue when it comes to the operation of digital sign displays. "Businesses love the idea of having their own LED display and being able to promote their products, but many times they fail to use it correctly," he says. "They are essentially purchasing a black box, but this expensive black box is only as good as the content that is on it.
"We need to better educate them and give them better resources to be successful and see a greater return on their investment. This goes for sign shops and dealers as well. Having their work (their signs) look amazing with great content is the best marketing tool for them."
Meanwhile, when not working at Project Content, Haag teaches a class in "Interactive Digital Signage" as an adjunct professor at his alma mater, Butler Community College. "I love educating my students on the value of signage and having good content practices," he says.
Haag believes young sign makers are imperative to have on staff at a company. "It's easy to get stuck in our ways with certain things," he says. "Having someone fresh and young can help us see things from a different perspective, as well as keep up with new trends."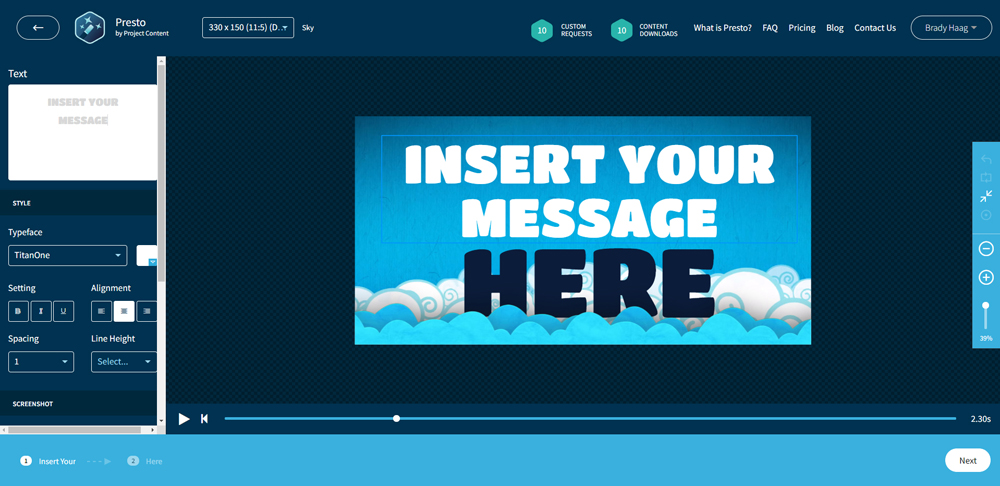 While Haag loves being at this forefront, he has discovered the sign industry is constantly changing. "I have learned to be adaptable. Things do not always go as planned," he says. "Being able to pivot and make adjustments to fit that specific job is crucial, especially in the signage world."
With all the success he has achieved, the funny thing is that Haag never really considered the sign industry as a career choice until he become involved in it. "I thought it would be a stepping stone into my actual career in graphic design," he says. "It turns out I was wrong. I fell in love with the industry and couldn't be happier with my decision."
He feels the sign industry needs to be publicized more to the mainstream media and college students, especially when it comes to attracting more young people to it. "I believe publicizing all the different positions in the industry could help as well," says Haag, "meaning that it's not just sign design and installers that make up this career field."