In our February 2019 issue, we presented our recent conversations with some notable sign makers thirty-five years old or younger who are making their mark in the sign industry either through sales, fabrication, installation, and/or management ("Sign Makers: The New Crew", sponsored by Yorston & Associates).
This demographic is the future of our industry. These young sign professionals explain, in their own words, their views on the biggest challenges they've encountered in the industry, their opinions on why the sign industry is an attractive career for younger people, and their advice for how shops can recruit this new generation of talent.
This unabridged article spotlights one of our selected Young Sign Makers of 2019, Jordan Bauer, and begins with a brief bio before moving into their views of the industry.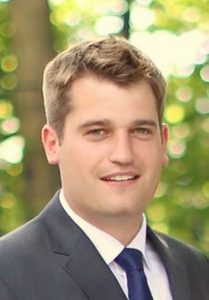 Jordan Bauer (Bauer Sign & Lighting Company of New Berlin, Wisconsin)
Jordan's father started Bauer Sign & Lighting Company over thirty-five years ago, allowing him to tag along as young as age ten. Being introduced to the world of sign building at such a young age built a strong platform for the person that Jordan is today. He started out becoming an expert at emptying garbage cans, sweeping the shop, and washing the service trucks. He then moved on to caulking letters, trim capping, routing, and sanding before he was even sixteen years old. He has always been eager to take on new tasks and get his hands dirty–working in fabrication, service, installations, and purchasing. Today he serves in Operations at the company.
One of my main focuses has been customer service. I always want to guarantee top-notch service for all of our customers—everyone from a neon repair walk-in to our vendors we deal with on a daily basis. Ensuring the best customer experience, in addition to achieving the customers' objectives, is really what I'm aiming for. How can we be better?
I have a passion for building signs (it's in my blood!) but specifically for the technological advancements in sign building. As you know, the sign industry is very much reliant on new technologies—constantly looking to improve visibility, reliability, and efficiency. While the advancements have allowed for great improvements for our customers, it also provides its challenges. In order to keep up, we must stay on top of employee education and training, as well as the latest in manufacturing techniques, materials, and machinery.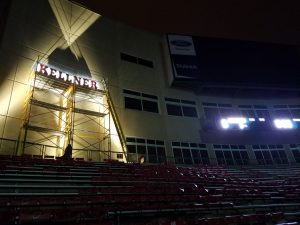 As a proud Wisconsinite, I was excited to procure all the materials for fabrication on the new Kellner Hall sign that we worked on at Camp Randall Stadium, home of the University of Wisconsin Badgers football team for over one hundred years. I was on the install team as well. It was great to contribute to a sign that represents one of our favorite past times. Go, Bucky!
I would say that the highlight of my career, thus far, has been expanding our capabilities. When we purchased our new facility, we dreamed of one day filling it to capacity. That dream has quickly become a reality, as we now have a full house! We have grown our team to twenty-five people, and we are just getting started. We also now have twelve fully loaded service trucks ready for action.
The sign industry is an attractive career for younger people, specifically millennials, because each day on the job is unique. There are so many different hats that can be worn—painter, welder, electrician, accountant, purchasing coordinator, graphic designer, sales representative, and designer (just to name a few). There is so much happening in our industry right now, and it is the perfect time to climb on board!