In our February 2019 issue, we presented our recent conversations with some notable sign makers thirty-five years old or younger who are making their mark in the sign industry either through sales, fabrication, installation, and/or management ("Sign Makers: The New Crew", sponsored by Yorston & Associates).
This demographic is the future of our industry. These young sign professionals explain, in their own words, their views on the biggest challenges they've encountered in the industry, their opinions on why the sign industry is an attractive career for younger people, and their advice for how shops can recruit this new generation of talent.
This unabridged article spotlights one of our selected Young Sign Makers of 2019, Amber Hamilton, and begins with a brief bio before moving into their views of the industry.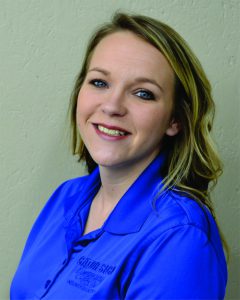 Amber Hamilton (Gator Sign Company of McComb, Mississippi)
After graduating college, Amber Hamilton started out in the sign industry as a graphic designer at Gator Sign Company, a full-service company that has developed a national reputation for working on projects that are "too high, too hard, or too heavy for most companies to tackle." Within six years, she transitioned into the director of graphics arts and supervisor of the local sales division. Amber says that success in that type of work requires the utilization and dedication of a lot of company resources. The result of these achievements often means less attention given to growth on the local level, which is why she is proud that they have been able to build a great team of young professionals over the past five years to serve the needs of the community in a way that they never could before.
The sign industry is such a great career for young people because there are so many different areas one can specialize. Examples include (but are certainly not limited to) software creation, graphic design, structural engineering, brand-identity management, raw-material production, illumination development for various applications, sales and marketing, etc. In addition to the many areas of emphasis one can choose within the industry, employment opportunities are not limited to specific geographic regions. Signs are such a universal need, that one can easily find a job in any region of the world.
Educated young people are taking longer to commit to a career path because they are fearful of wasting time on a profession that may not be for them ultimately. However, with so many possibilities, the sign industry is an ideal place to start a life-long career.
One of the largest challenges to overcome as a young member of the industry is learning how to be successful in it with little experience. Even though the sign organizations have worked together to create many educational resources for new sign makers, there is not an all-inclusive sign school to teach all the skills/information required to be successful in this field. However, if we listen more and talk less, there is much to be learned from the more experienced members of the trade.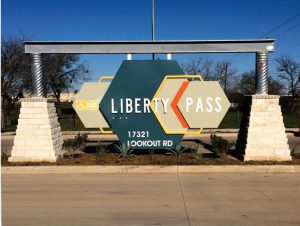 In order to grow the industry as a whole, we need to educate young professionals on the full scope of this ever-evolving trade. The sign industry is not a small box to be professionally confined within but rather a huge commercial opportunity open to every education level and background.
One of the things I have learned about the sign industry is that not all signs or sign companies are created equally. Two signs can look identical in a rendering and/or in person but be very different in structural quality and functional design. The same is true for sign companies, which may offer the same services but perform those services very differently.
Moving forward, I hope to see more young professionals devote themselves to this trade to continue innovative development across the industry. The more experienced members of the business will not invest their time and money in up-and-coming industry leaders if we cannot first demonstrate dedication and earn respect.