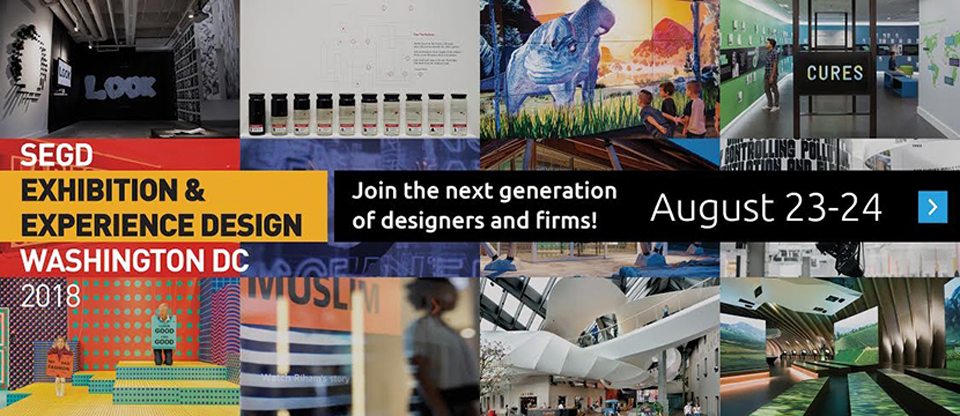 On August 23-24, 2018, multidisciplinary designers will convene in the nation's capital for the only comprehensive event dedicated to exhibition and experience design. SEGD (Society for Experiential Graphic Design) will host the ever-popular SEGD Exhibition & Experience Design event at the new Museum of the Bible in southwest Washington, D.C.
The city, home to dozens of museums, is the perfect setting for the two-day event that brings together participants, experts and the new guard of exhibition and experience design to tour, connect, discuss and discover best practices, technologies, projects and key areas of interest in the field.
"This year is the third in our series of bi-annual Exhibition & Experience Design events," remarks Clive Roux, CEO of SEGD. "This event keeps growing in popularity and this time around, we are highlighting up-and-coming designers under forty who are doing amazing work."
The agenda was specially developed to provide valuable insights to the full range of participants from designers, curators, technology integrators, and fabricators to design faculty and students who want to elevate their practice through learning from and connecting to the community.
The 2018 SEGD Exhibition & Experience event will kick off Thursday, August 23 with a series of optional morning and afternoon tours, followed by a local D.C. SEGD Chapter-hosted social mixer. Friday, August 24 the group will focus on engaging dialogues, sessions and speakers.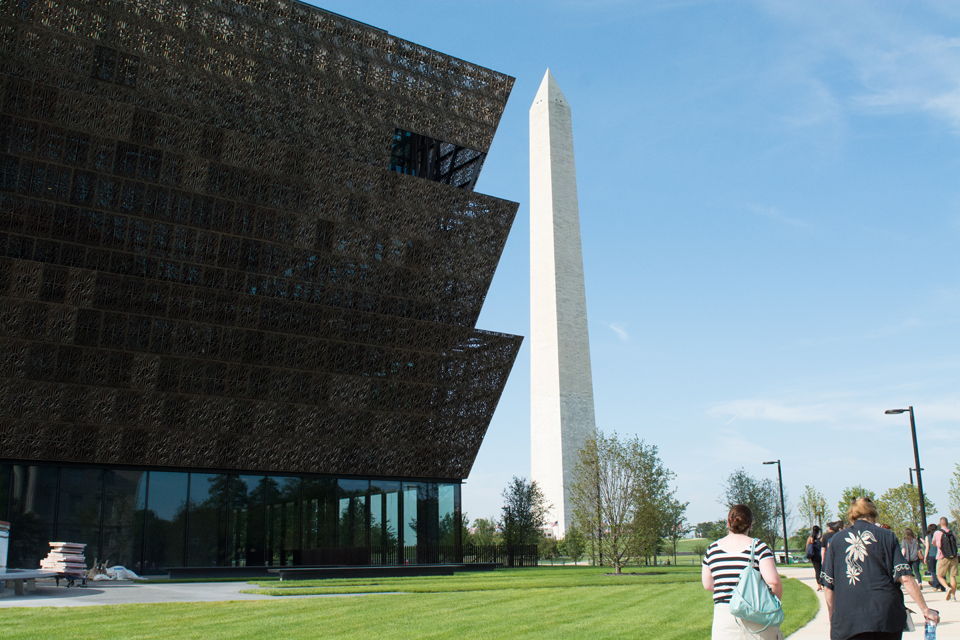 Thursday, August 23 tour options include, but are not limited to:
Smithsonian National Museum of African American History and Culture
8:00 – 10:00 am with NMAAHC in-house exhibit team
2:00 – 4:00 pm with Steve Haas of SH Acoustics (New York)
Museum of the Bible
10:00 am – 12:00 pm, 2:00 – 4:00 pm with Alin Tocmacov of C&G Partners (New York)
Smithsonian National Museum of the American Indian: Americans Exhibit
10:00 am – 12:00 pm, 2:00 – 4:00 pm with Bluecadet (Philadelphia) and others
Smithsonian National Portrait Gallery: America's Presidents
2:00 – 4:00 pm with Jim Spadaccini of Ideum (Corrales, New Mexico) and the SNPG in-house exhibit team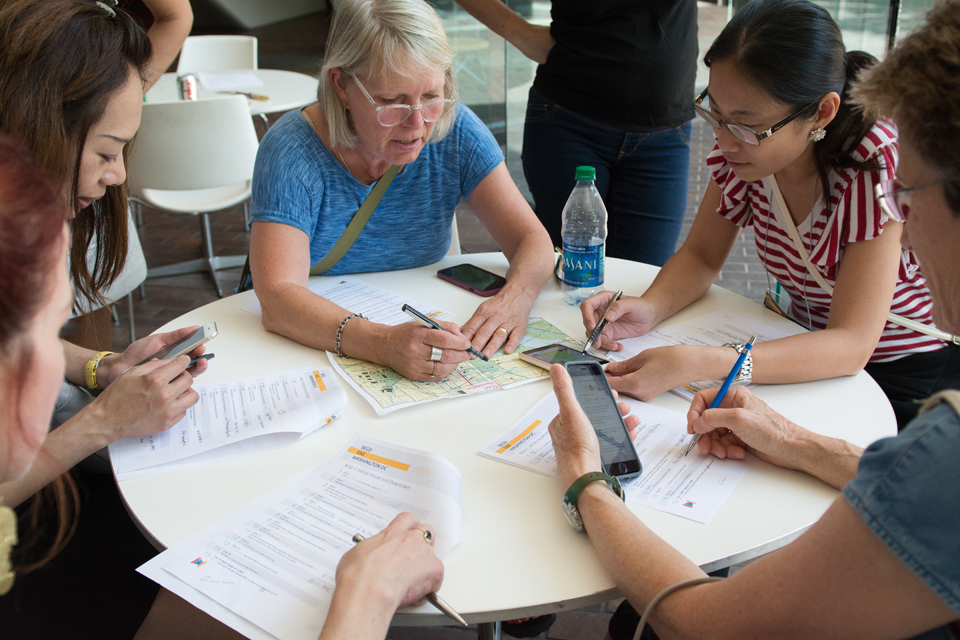 Friday, August 24 sessions and speakers include:
The Experience Index
Brian Brindisi of Gensler (New York)
New Methodologies in Exhibition Design: Startup Practice Perspectives
Emily Conrad of Tessellate (New York)
Traci Sym and Daniel Meyers of Plus and Greater Than (Portland, Oregon)
Expanding the Visitor Experience: Plan + Develop Engaging Journeys
Gabe Kean of Belle & Wissel (Seattle)
Sara Pasch of Bluecadet (Philadelphia)
Unlimited Possibilities: Innovating with Best Practices for Digital Experiences
Alin Tocmacov of C&G Partners (New York)
Elvira Barriga of Local Projects (New York)
(Re)Visiting the Spy Museum: (Re)Developing and (Re)Inventing the Museum
Cybelle Jones of Gallagher & Associates (Silver Spring, Md.)
The Friday portion of the event will be held at the Museum of the Bible, 400 4th Street SW, Washington, DC 20024.
The 2018 SEGD Exhibition & Experience event is presented by CR?O Industrial Arts. More information on the exclusive two-day event and how to register can be found at www.segd.org.