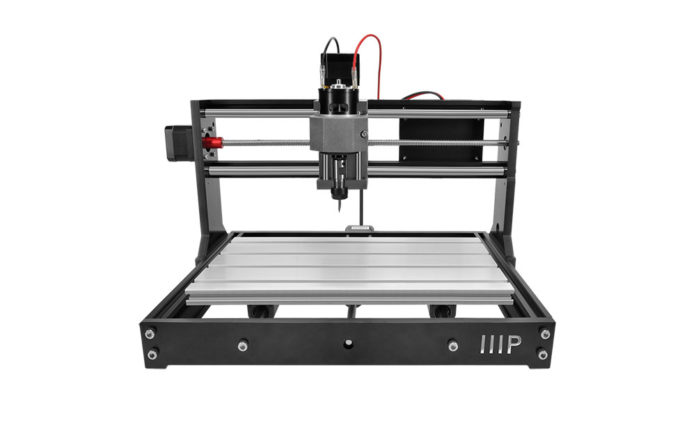 The new Monoprice CNC router kit that will be available this year is conveniently small in size and light in weight.
The perfect CNC router machine for beginners and pros, the Monoprice (P/N 44420) uses GRBL control systems and offers an easy USB interface for programming.
The frame size is 40-by-33-by-24 cm and the working area is 30-by-18-by-4.5 cm.
Powered by a 775 spindle motor (12-36V) operating 7000 rpm and up to 9000 rpm, the Monoprice CNC produces an impressive torque of 0.25N.m. Drill bits measure 3.175mm diameter, 0.1mm tip, and 30mm length.
It has a tool setting (probe) port, and an X/Y/Z axis limit port. The fan port helps with heat dissipation. Meanwhile users will also find an emergency stop button port.
This powerful desktop CNC machine is perfect for plastic, wood, acrylic, PVC, PCB, and like material and also works on soft metals like copper, brass, and aluminum.
Supported systems include Windows® XP, 7, 8, and 10 Home version.
—Press Release