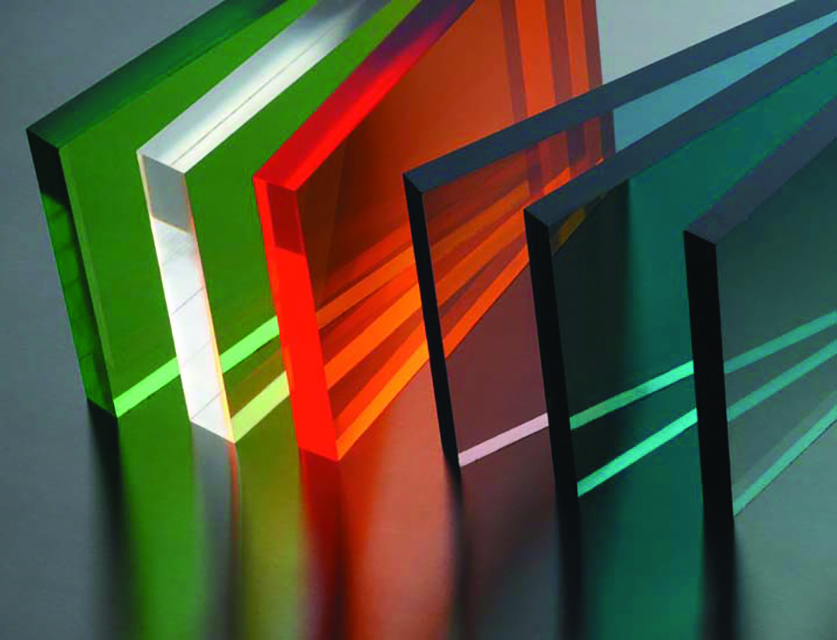 Plaskolite LLC ("Plaskolite"), a global leader in manufacturing engineering thermoplastics, has signed an agreement to acquire the land, buildings, and equipment of a facility in Matamoros, Mexico from Trinseo (NYSE: TSE), a specialty material solutions provider. This facility specializes in the production of cell cast acrylic sheet, which serves a diverse range of applications, including display, signage, construction, marine, and sanitary products.
The advantageous location of this acquired facility enables Plaskolite to better serve the North American market and offer a full suite of acrylic sheet technologies—extruded, continuous cast and cell cast. The facility also complements Plaskolite's existing cell cast operations at its Gerona, Spain facility.
Plaskolite will offer its cell cast PMMA sheet as OPTIX® Cell Cast Sheet. Plaskolite's customers will benefit from from customizable orders across its entire line of OPTIX Acrylic, TUFFAK® Polycarbonate, VIVAK® PETG, POLYGAL® MultiWall, and ABS sheet formulations.
Product shipments from the Matamoros plant are expected to begin in the second half of 2023.
Ryan Schroeder, president and CEO at Plaskolite, said, "We look forward to expanding our North American footprint with the acquisition of this highly strategic facility. This facility will strengthen our product offering for our customers, who value an extensive range of manufacturing methods.
"We are excited to better serve our customers with this acquisition."
Thomas Chadwick, Principal – Manufactured Products at Pritzker Private Capital, said, "The acquisition of the Matamoros facility represents a compelling opportunity for Plaskolite to expand its existing North American acrylic sheet business into new technologies and better serve existing customers. We are thrilled for the Plaskolite team and welcome the Matamoros team to the Plaskolite and PPC families."
Trinseo's Matamoros facility is located on nearly eleven acres in Matamoros City in the State of Tamaulipas, Mexico.
The proposed transaction is expected to close in the next few weeks.
—Press Release