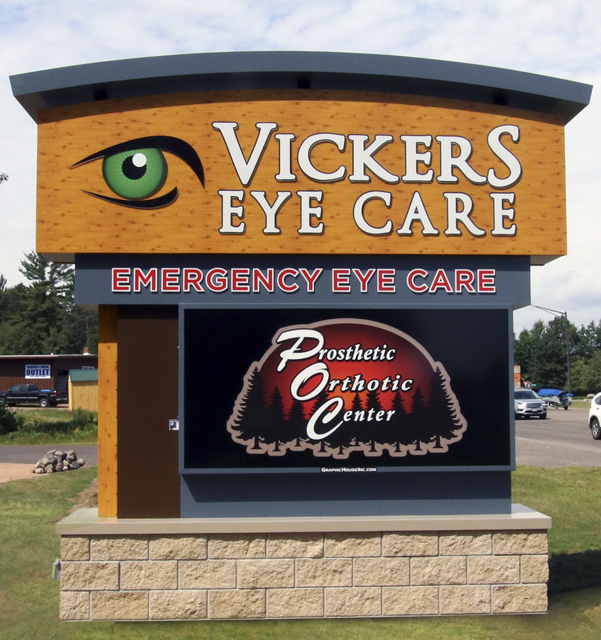 Signage and display components traditionally made in wood can be updated to benefit from the performance of architectural aluminum without compromising the classic details. Linetec's wood grain finishes for aluminum present the natural look of real wood, while offering lower maintenance and greater longevity.
"Wood communicates elegance, while being approachable. Used in signage, it beckons us with its inviting look and draws us to touch its grain," said Lintec's marketing manager, Tammy Schroeder, LEED® Green Associate. "As the ambassador of a company's brand or a household's address, we expect our signage to be our best representative. "With real wood, the demands of regular maintenance make a consistent appearance more challenging. Choosing aluminum with wood grain finishes alleviates this concern and delivers the intended look and lasting impression."
Linetec's specialty finishes for architectural aluminum products include more than fifty wood grain options of species and color along with textured grain patterns. These finishes can replicate expensive hardwoods like oak and walnut that may otherwise be cost-prohibitive for signage and displays.
Durable and practical, Linetec's wood grain finishes on aluminum deliver a consistent appearance and reliable performance. Unlike actual wood, aluminum signs and displays will not rot, swell, or warp. Scratch- and corrosion-resistant, these finishes provide durable protection from UV rays and are impervious to humidity and insects.
Within its quality-controlled finishing facility, Linetec applies these coatings utilizing a powder coat sublimation process to meet or exceed the AAMA 2604 standard. At the end of their useful life as a sign or display, the finished aluminum can be recycled.
—Press Release