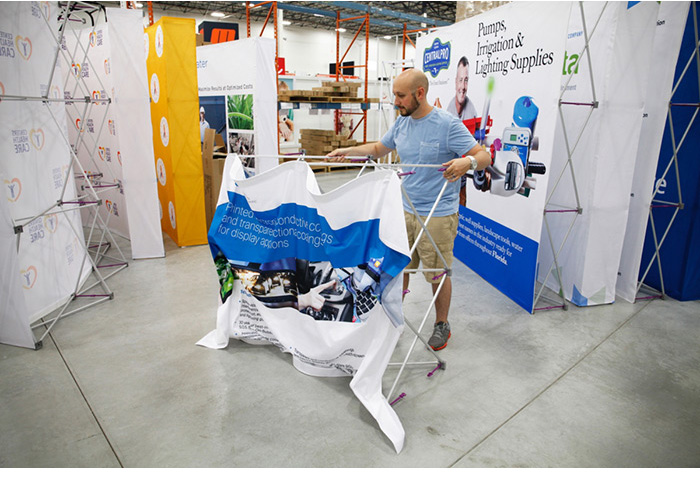 Orbus Exhibit & Display Group®, one of North America's leading wholesale suppliers and manufacturers of display, exhibit, graphic, and event solutions is excited to announce two sessions for its one-of-a-kind dealer training program, Orbus University, May 14th and 15th and December 10th and 11th, 2020.
Orbus University is held at Orbus' Woodridge, Illinois headquarters. The combined classroom and hands-on learning styles provide unmatched insights into Orbus' service offerings and expansive range of display products and solutions. Dealers get to tour the Woodridge, Illinois facility, speak to representatives from each department, and work directly with various products with hands-on assembly sessions to learn how Orbus helps its dealers build their business.
Orbus University is offered free of charge to all its dealers and is tailored to be an educational experience for dealer employees in any role within the organization. If interested in attending this free hands-on and educational training experience, contact Kate Kincaid for registration information or visit Orbus Dealer Training to register online.