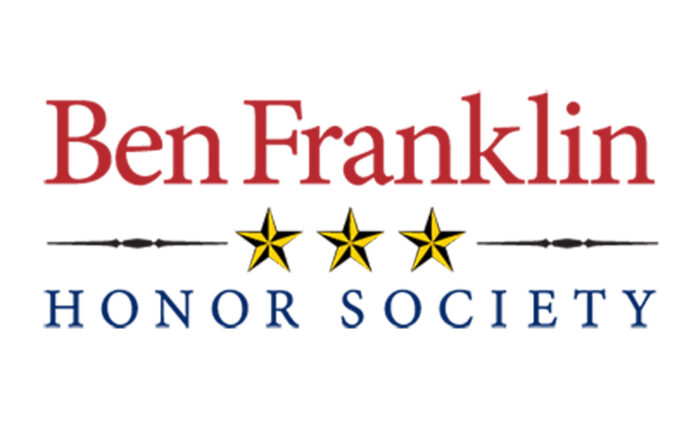 PRINTING United Alliance, the most comprehensive member-based printing and graphic arts association in North America announces that fifteen exemplary industry professionals have been nominated into its prestigious Ben Franklin Honor Society (BFHS).
A special BFHS inductee luncheon honoring these individuals will take place during PRINTING United Expo 2023 in Atlanta on Thursday, October 19.
Ben Franklin Honor Society History
The historical BFHS recognizes and honors individuals who have made significant contributions to the advancement and betterment of the printing and graphic communications industry through meritorious service. These individuals may come from the Alliance, its partners, printers, and all other segments of the industry.
"We are proud to recognize the individuals joining the prestigious Ben Franklin Honor Society this year and applaud their efforts for their countless years of service and contribution to the industry," says Ford Bowers, CEO, PRINTING United Alliance. "This historical designation is very much a coveted accolade and those receiving it are most worthy. We thank them for all they have done and continue to do."
The 2023 BFHS inductees are:
Mark Bohan, Konica Minolta Business Solutions
Ed Cook, JN White
Tom Cooper (posthumously)
Mark Coudray, Coudray Growth Technologies
Sharon Eucee, Packaging Chic LLC
John Falconetti, Drummond
Molly Joss, The Joss Group
Susan Klutnick, Susan K Klutnick & Associates
Brian Lawler, California Polytechnic State University
Michael Marcian, Corporate Communications Group
John McDowell, McDowell Label; a Resource Label Group Company
Vera Muzzillo, Proforma
John Sarantakos, University of Oklahoma Print and Mail Services
Brian Schott, AdMail Express, Inc.
Elaine Scrima, GSP Companies
—Press Release