LexJet, an S-One Company, invites PRINTING United Expo attendees to experience hands-on demonstrations with the best brands in printing at its booth #C6407 on October 19-21 in Las Vegas.
For nearly thirty years, LexJet has been a leader in wide format printing and now is taking its expertise into grand format. Booth visitors will see Epson, EFI, Canon USA, and Mimaki in action. Discover real, unbiased advice on the latest technology from the top experts in the industry.
Got Questions? LexJet Has Answers.
"I'm thrilled to share the latest solutions to today's challenges," stated Timothy Mitchell, senior director of Product Development. "I've been working in digital printing since before the internet existed, so chances are I can help folks determine what technology best meets their needs."
For over fifteen years, CJ Forker, vice president of Sales, has nurtured business relationships with customers. "We are excited to visit with our customers, display live innovative solutions, and share ways attendees can improve their productivity and level up their printing game," he said.
Learn about LexJet's broad range of products and ways to optimize business and improve productivity.
Join Timothy Mitchell LIVE from Vegas
Wednesday, October 19 – 9:30, 11:30, 1:30, and 4:00
Thursday, October 20 – 9:30, 11:30, 1:30, and 3:30
Friday, October 21- 9:30, 11:00, 12:30, and 2:00
The spotlight shines on these headliners:
Epson SureColor® R5070L: No wait for lamination or cutting, print on variety of media like textiles, coated or uncoated, resin
Epson SureColor® S80600: Fast-drying inks to print/finish/ship or vehicle wrap on same day, solvent
Canon Colorado 1650: Breakthrough productivity with never-before-seen automation, UV curable
EFI Pro 16H: Increase profit opportunity and reduce operating costs, low VOCs, lower power consumption, less waste and consumables, UV curable
NEW to LexJet: Mimaki UJV55-320: Grand format for high-volume production of oversized graphics, UV curable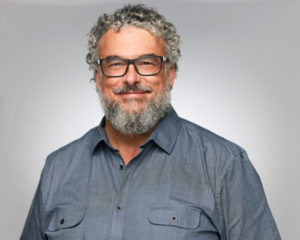 About Timothy Mitchell
Mitchell joined S-One Holdings Corporation in January 2022. He has approximately three decades of hands-on experience with aqueous, solvent, UV, resin, and dye sublimation technologies. For over a decade, he worked at HP, and his professional experience also includes EFI.
Mitchell has been involved in all facets of digital printing technology with a focus on researching and developing new products and applications. He has created hundreds of videos and frequently hosts live webinars.
Mitchell is currently finishing construction on a new digital printing demo facility in Northern Georgia.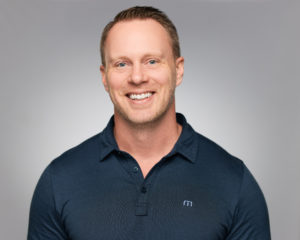 About CJ Forker
Forker serves as Vice-President of Sales for S-One Holdings Corporation. Before being named Vice President, CJ was a sales manager for S-One responsible for the growth and development of the LexJet. He also served as Brand Channel Manager for S-One's BMG division where he was instrumental in building the foundation and structure that it currently employs today.
Forker brings over fifteen years of experience working with businesses, large and small, all over the globe. His professional expertise spans aqueous, solvent, UV, resin, and sublimation technologies and related medias for any application type.
—Press Release