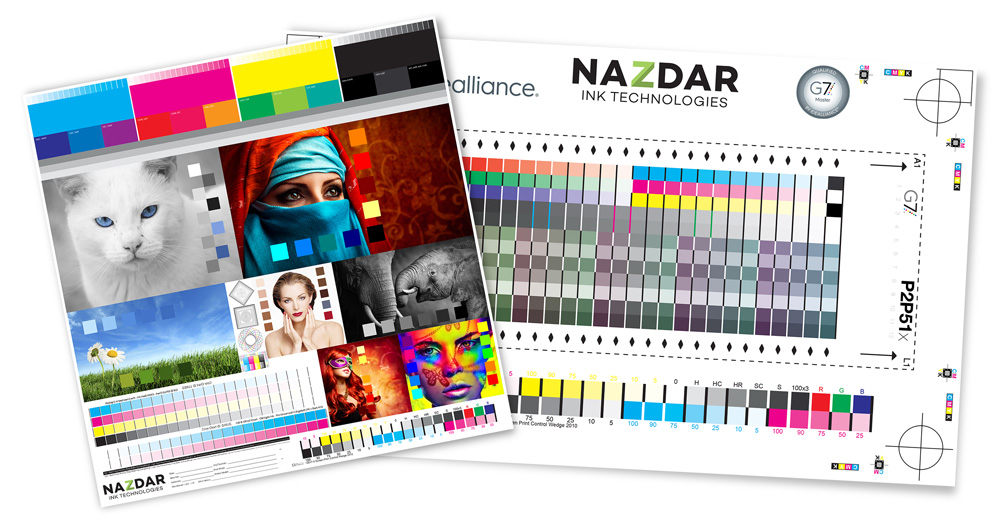 Nazdar SourceOne, a leading supplier of screen and digital printing equipment, inks, and supplies, has announced it will be demonstrating its G7 color control methodology on booth #C6425 at the upcoming 2022 PRINTING United Expo.
One of the most important industry events for the North American print industry, the PRINTING United Expo, will this year run from October 19-21 at the Las Vegas Convention Center in Las Vegas, Nevada.
Nazdar SourceOne will be in attendance throughout the event to speak with visitors about its latest solutions and demonstrate how these can help delegates capture valuable new work and expand their own businesses as a result.
Among the highlights of the Nazdar SourceOne booth at the PRINTING United Expo will be the G7 color control methodology, a technique that achieves color similarity across all print processes—something that is critical in the modern market where accuracy is vital for customers.
The G7 method balances the four primary CMYK process printing colors and their three RGB overprints—representing the "7" in G7—to achieve neutral grey within a raster image. This methodology was created in 2006 and used primarily for the offset lithography printing process at that time.
In 2008, Nazdar Consulting Services took this a significant step further by introducing the method for the screen and wide-format graphic inkjet printing processes. G7 is now regarded as the most effective method to achieve a common appearance in images when printed on different substrates, using different printing processes.
Work to further develop the control method and its use has been ongoing since 2008. Last year it was announced that Nazdar's technical service group qualified the first direct-to-garment (DTG) printed T-shirt in the G7 methodology.
"The G7 methodology is not a print specification as it does not prescribe how to achieve a result, but details the result itself. We're delighted to be able to showcase the G7 color control methodology at the upcoming event," comments Bruce Ridge, director of Technical Services at Nazdar.
—Press Release