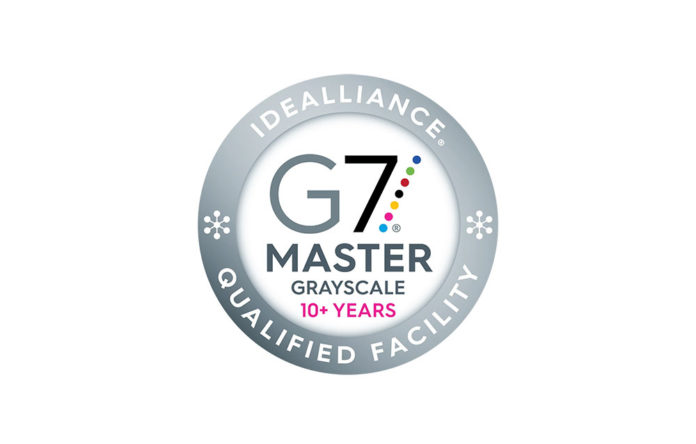 Orbus Exhibit & Display Group®, North America's largest producer and manufacturer of visual communications solutions for tradeshows and events, retail environments, and corporate interiors, is proud to announce that it has been recertified to the IDEAlliance G7 Master Print Specification for the twelfth consecutive year and is celebrating fifteen years of membership with Printing United Alliance.
PPAI technology partner SAGE has announced its 2023 rating award winners, which are suppliers and decorators who earn A+ or A ratings. SAGE bases these distinctions on the results of distributor ratings throughout the year. In essence, they represent the top suppliers, as decided by the industry's distributors.
Orbus has a number of G7 certified professionals on the graphics team in addition to holding the certification as a company. The experts implement G7 based calibration into print workflows and analyze color and print issues, benefiting customers with a valuable resource in ensuring that quality standards are met.
Printing United Alliance is a trade association for printers and other professionals in the industrial, graphic, garment, textile, and packaging industries. Membership gives companies access to research, resources, events, education, and other tools to help build their business.
Orbus is proud to have been a member of Printing United Alliance for fifteen continuous years and Orbus' own Vice President of Graphics and Printing Expert, Jaime Herand, is on the board of directors.
"I am extremely proud of our ability to provide clients with premium print quality and service, while experiencing record growth," said Jaime Herand. "Being a member of the Printing United Alliance for fifteen years is a testament to Orbus' dedication to quality graphic printing."
—Press Release