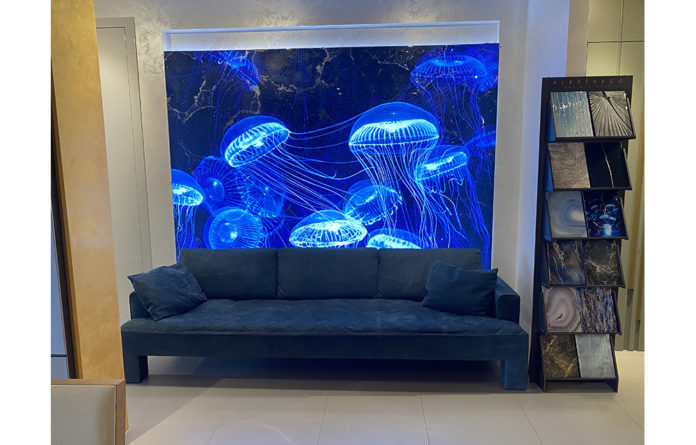 LUMIRON Inc., a leading manufacturer of custom LED lighting products since 2001, is proud to announce the release of the Dakota LED Light Panel. This revolutionary product is designed to backlit stone and illuminate any translucent material, providing a unique and high-quality lighting experience for both residential and commercial settings.
The Dakota LED Light Panel is a versatile and customizable lighting solution that offers a range of benefits for various markets and applications. Its slim design and even illumination make it perfect for architecture and design projects, as well as retail, signage, and display fixtures.
The panel's ability to backlight onyx translucent stones and illuminate any translucent material makes it a valuable tool for creating bright, uniform backlit and vibrant architectural features or illuminated graphics and signage.
One of the major benefits of the Dakota LED Light Panel is its low power consumption and energy efficiency. Additionally, the panel is dimmable, allowing for further energy savings and the ability to adjust the light to the desired level for any given application. The panel's lifespan is impressive, up to 70,000 hours.
LUMIRON Inc. is a custom LED lighting products manufacturer based in Miami, Florida. The company's foundation is built on product quality and customer care. The Dakota LED Light Panel comes with a three-year warranty, providing customers with peace of mind and confidence in their investment.
—Press Release