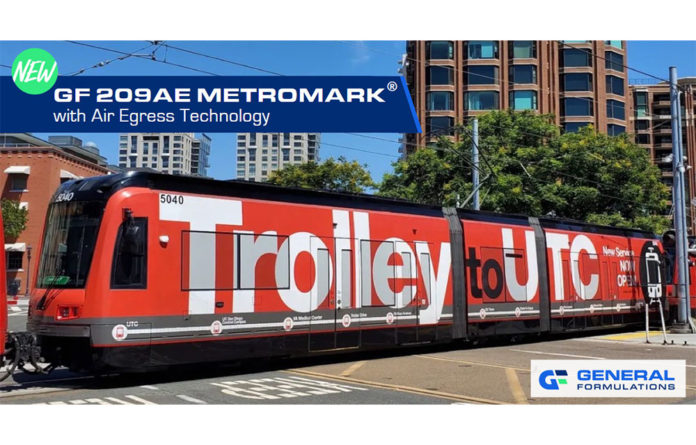 General Formulations, a leading manufacturer of Pressure Sensitive Films, has announced the launch of a new conformable opaque film designed for short-term transit advertising—GF 209AE MetroMark® with air egress technology.
The clean-removing MetroMark adhesive, combined with an air egress liner, delivers a consistently reliable solution for smooth surface applications.
The high opacity of the face film removes the need for a grey adhesive when applied over existing designs and decals.
GF 209AE MetroMark has an excellent white point and is perfect for printing across Eco-Solvent, Solvent, Latex, and UV print systems.
"This is an exciting expansion from our standard MetroMark. Transit installs are highly dependent on accuracy, quality and speed, and GF 209AE is specifically built to tackle all three," states Jay Kroll, product manager for Transit Solutions at General Formulations. "From our initial field tests, installation times dropped an average of 30 percent, meaning more postings per shift! Crew leaders love it because the addition of air egress technology makes it easier for anyone to use."
Like the standard GF 209 MetroMark, the AE version is great for use on windows, walls, and short-term vehicle graphics.
—Press Release