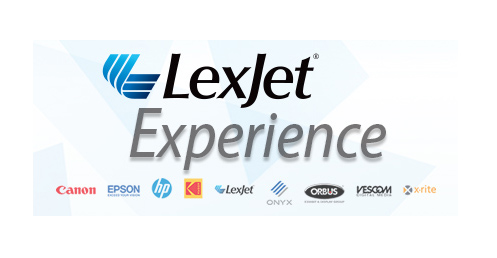 LexJet is hosting its second LexJet Experience at their Sarasota, Florida headquarters on September 24-26. The event will feature tons of ways for print service providers to improve their operation's workflow and their bottom line!
On September 24-25, join Onyx for a two-day Onyx Color Management Certification Course. You'll learn the basics of color theory and get hands-on practice creating profiles while mastering color management settings in your RIP. Registration is $350 per attendee, and includes breakfast and lunch.
On Sept 26, the company will be hosting its LexJet Experience Open House, a free event with industry experts who will answer questions about equipment, software, print media, and more. Enjoy special discounts, giveaways and lunch on Lexjet!
REGISTER TODAY for the Onyx course, the open house, or both!
If you are travelling from out of town, LexJet has arranged a discounted room rate at Art Ovation Hotel in downtown Sarasota for attendees requiring overnight accommodations.  The rate for our attendees will be $109 per night (single or double) plus a discounted resort fee of $15. Limited rooms are available, so please make your reservation as soon as possible. Book your group rate for S-One Holdings.
—Press Release