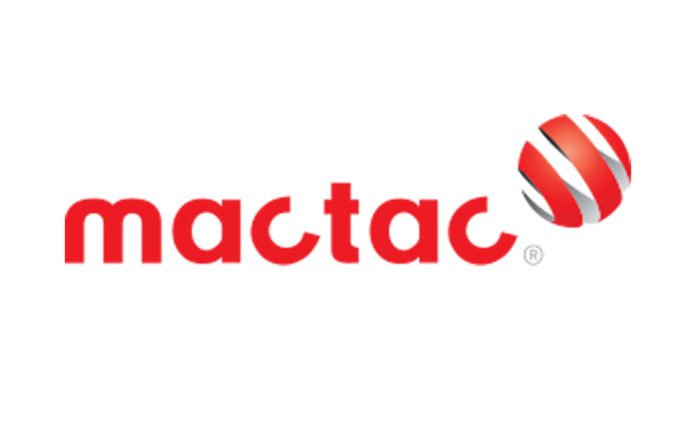 Committed to helping customers overcome today's graphics industry challenges, leading pressure-sensitive adhesive provider Mactac® will be showcasing it's latest capabilities, customer-driven enhancements and innovative solutions at Printing United 2022.
Mactac has spent the last two years investing in its business to help customers enhance and improve their businesses. Mactac acquired Duramark Products (formally Ritrama USA) in 2021 and Spinnaker Coating, LLC in 2022.
"Our integrated North American manufacturing and distribution footprint is 40 percent larger than it was the last time the industry came together in person for this expo," says Amanda Smith, Marketing and Communications Manager, Mactac Graphics & Signage Solutions. "We've added new facilities and state-of-the-art assets, increasing our coating capacity for graphic products, as well as overall manufacturing consistency and efficiency. We are committed to ensuring our trusted products are ready and available when customers need them. And our newly refreshed sales and customer service model supports that commitment."
Mactac products are used by printers, distributors, exhibit houses and others to transform windows, walls, floors and vehicles. Created with superior quality and lasting durability for everything from short-term to long-term applications, they are ideal for indoor and outdoor signage, fleet and vehicle wraps, tradeshow displays, retail signage, environmental graphics, and other everyday applications.
"Mactac is your solutions provider for any graphics application challenge you or your customer has—come to us and we'll partner with you to find a solution that works," Smith says.
Printing United attendees can learn more about Mactac products and see them in action by visiting Mactac booth #N1443. Featured products will include:
ROODLE®: With flush edge printing, this removable 6.0-mil semi-rigid white multi-print vinyl media is easy to handle and ideal for tiled wall murals, indoor and outdoor signage, bumper stickers and graphics.
IMAGin® M-Dot: Featuring a unique, forgivable dot-patterned adhesive, this short-term promotional media allows for quick and easy error-free, bubble-free application on smooth, flat interior surfaces. Print and stick to windows, walls and floors—no application tools needed.
IMAGin RoughRAP®: An industry-favorite for brick walls and rough-textured surfaces, this 2.0-mil high performance vinyl features excellent conformability, bond and protection from the elements.
IMAGin Simply Sustainable Films: Designed for glass and other smooth surfaces, these permanent or removable specialty products are created with a unique polymer technology that delivers notable benefits over traditional static cling or similar PVC-based products.
For more than sixty years, Mactac has been a leader in PSA materials development for digital printing, mounting, laminating, screen printing, and cut vinyl.
—Press Release