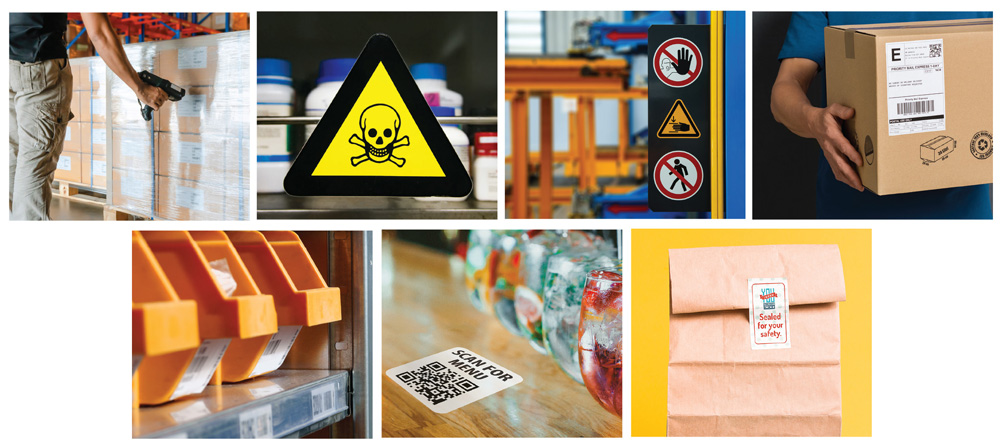 Pressure-sensitive adhesive provider Mactac® is excited to announce its Printing United 2022 booth will not only showcase graphics but also highlight products and services offered by Spinnaker®.
Spinnaker, which was acquired by Mactac in 2022, is the industry-leading pressure-sensitive sheet provider supporting the merchant channel. At the upcoming exposition, the Mactac booth (#N1443) will feature a unique variety of Mactac wide format graphic products and Mactac and Spinamaker sheet-based solutions available from Spinnaker.
"Printing United attendees will have the opportunity to see the best of Mactac and the best of Spinnaker with one visit to the Mactac booth," said Dave Browske, vice president of Marketing and Sales, Mactac Graphics & Signage Solutions. "The addition of Spinnaker to the Mactac family was a strategic move in support of our ongoing commitment to the graphics and sheets markets. It has expanded our capabilities and ensures customers have more product options, diversification, and supply chain continuity.
"And it all comes with the exceptional service and technical support that customers have relied on for decades from the Spinnaker brand."
Offering practical solutions to customers' changing business needs, Spinnaker stocks an array of offset print products and options that are designed for demanding digital print systems. Custom programs and products are available, targeting unique sizes, constructions, and applications. As a Mactac company, Spinnaker sells high-quality Mactac wide format and sheet-fed products, including the Metro® and Starliner® brands, in addition to its legacy Strip-Tac® brand, all through the Merchant segment.
Spinnaker is known for its excellent team-based service model, which is designed to support merchant customers and their printers. The Spinnaker culture is one that is nimble, responsive, and personalized.
—Press Release