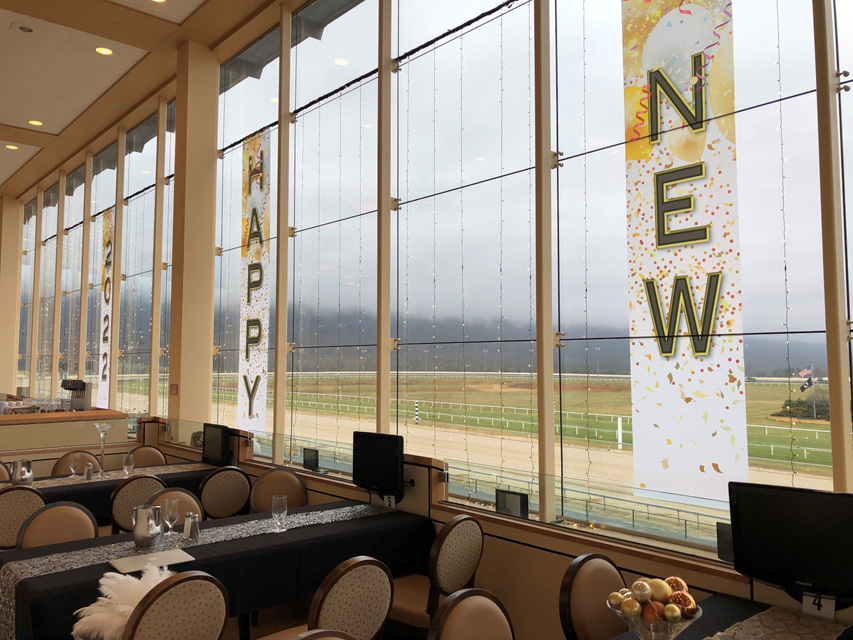 Pennsylvania-based large-format print business SpeedPro used Drytac ViziPrint Illuminate translucent matte PET film to create a series of eye-catching window graphics to help patrons at the Hollywood Casino at Penn National Racecourse celebrate the New Year.
The brief for the project was to produce graphics that would stand out on the large windows overlooking the horse racing track at the famous venue—which first opened in August 1972 and is also home to a leading casino—but not obstruct the view of the racing action.
The project was picked up by a local print company, Triangle Press, which then reached out to SpeedPro to take on production due to its expertise in large-format print and graphics work.
SpeedPro quickly identified Drytac ViziPrint Illuminate, purchased through Digital Color Ink, as the best product for the job, owing to the fact that the film is not only translucent, but also delivers an unrivalled window graphics experience during the daytime and at night.
The graphics printed flawlessly on SpeedPro's EFI Pro 16h LED UV hybrid machine and were installed at the venue in just one day.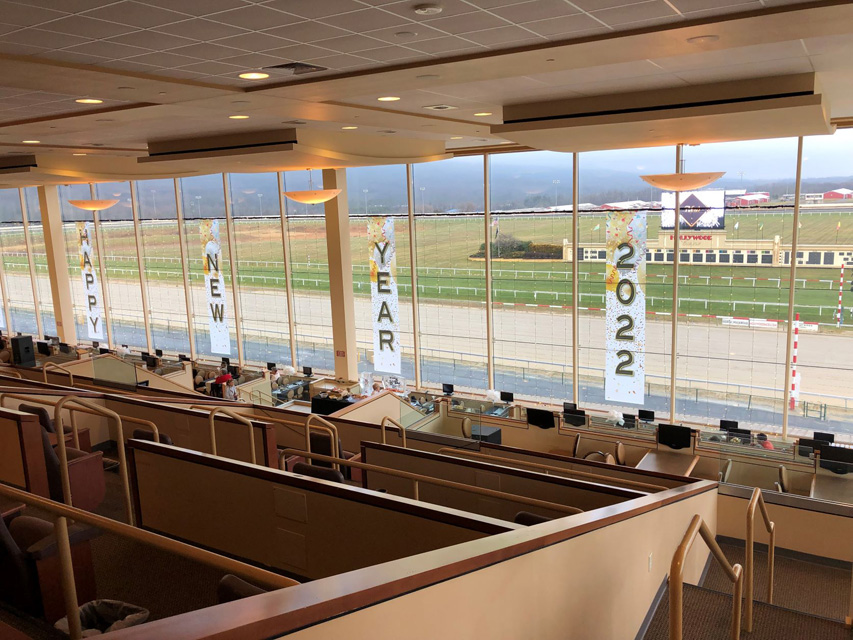 "Our contact at Triangle Press, Tammy Shelley, wanted to use a material that could be easily installed, performed well both in the light and dark, and was suitable for use on windows," SpeedPro President Dave Higgins said. "The client was also worried about blocking the view out of the large windows, so we had to ensure that the material we selected satisfied their demands.
"For these reasons, Drytac ViziPrint Illuminate was deemed the ideal solution for the job. The film met all the criteria and looked outstanding when printed. The client absolutely loved it.
"I am hoping that due to the quality of the product, the brightness of the print and the ease of install, they will start doing these projects on a more regular basis."
—Press Release